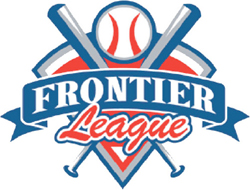 The future of the independent Northern League is in doubt, as the Rockford RiverHawks are set to bolt to the independent Frontier League for the 2011 season and the future of the Joliet JackHammers is in doubt, potentially leaving the Schaumburg Flyers out in the cold.
The Northern League, a pioneer in the resurgence of independent baseball, suffered a huge blow last week when four teams — Winnipeg, Fargo-Moorhead, Kansas City and Gary-SouthShore — defected to the independent American Association, leaving behind four teams. Though there were some early signs that the four teams were looking at going it alone for the 2011 season, the alliance split after Peter Ferro decided to sell the JackHammers.
Of course, the issue is exactly what there is to sell besides debt and a franchise agreement in the Northern League; one attempt to sell the team failed, and the city will likely seek a new tenant for Silver Cross Field unless a deal to sell the JackHammers can be consummated soon. (Joliet City Manager Tom Thanas, working on the sale as the leaseholder of the ballpark, has come right out and said the team will be in the Frontier League next season.) Summer-collegiate ball is a possibility, with the owner of the Rockford Foresters (summer collegiate; Great Lakes Baseball League) expressing interest in the ballpark as well.
Adding to the woes: some $903,000 owed to Schaumburg by the ownership of the Schaumburg Flyers, an amount that has local officials questioning the future of the team after a sale of the franchise fell through this summer. The future of the Lake County Fielders is also up in the air. There's the real chance those two teams could be sidelined.
All of this is still in the preliminary stages; Bill Lee, commissioner of the Frontier League, warns that talk of teams moving is "way premature." Still, Ferro has said lately Frontier League is an option. And with the RiverHawks poised to return to the indy circuit, the fate of the Northern League could pretty much be sealed. It would be a sad ending to once was a great league.
RELATED STORIES: It's official: Four teams defect from NoL to AA; Northern League split: four to AA, four remain; Indy realignment: Two scenarios; Indy realignment in the discussion phase
Share your news with the baseball community. Send it to us at editors@augustpublications.com.
Subscribers to the weekly Ballpark Digest newsletter see features before they're posted to the site. You can sign up for a free subscription at the Newsletter Signup Page.
Join Ballpark Digest on Facebook and on Twitter!