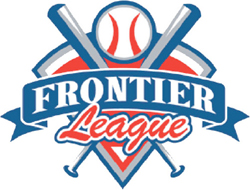 It's been an exceedingly good year for the Traverse City Beach Bums (independent; Frontier League): the team set a single-game attendance record on the season closer on a year that saw the team make the league playoffs.
This means there will be a first-ever playoff game at Wuerfel Park, the team's home for its first five years.
The team drew 8,211 on Fan Appreciation Night at Wuerfel Park for an exciting 4-3 win over the Washington Wild Things. The win was a record win for Traverse City, who became the first team ever in league history to sweep a 12-game season series from an opponent.
Share your news with the baseball community. Send it to us at editors@augustpublications.com.
Subscribers to the weekly Ballpark Digest newsletter see features before they're posted to the site. You can sign up for a free subscription at the Newsletter Signup Page.
Join Ballpark Digest on Facebook and on Twitter!