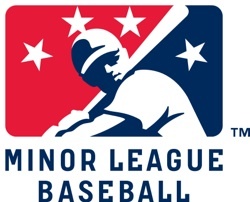 Major League Baseball is raising salaries for Minor League Baseball players for the 2021 season and beyond at every level of ball, including Rookie and Short Season A teams.
According to AP, quoting a memo sent from the commissioner's office to all 30 teams, the 2021 season will see weekly salaries for Rookie and Short Season-A rise from $290 to $400, High-A and Low-A players rise from $290 to $500, Double-A players rise from $350 to $600, and Triple-A players rise from $502 to $700. The impact will be felt more at the lower levels than the higher levels; many Triple-A players receive higher salaries than the minumum.
Note that Rookie and Short Season A leagues are included in the salary listings. That may reflect some changes in the ongoing negotiations between MLB and MiLB over a new Professional Baseball Agreement, as the current agreement is slated to expire at the end of the 2020 season. There has reportedly been some movement after prior meetings, and a scenario floated where Short Season A baseball could survive in an altered format. The next negotiating session is set for Feb. 20.
Player payment has been an issue in the contraction discussions despite the fact that MiLB teams do not play players, with the commissioner's office arguing that the preferred route is to sign fewer players and pay them more. But the arguments aren't very compelling: it's estimated that trimming down the number of affiliates would save $200 million or so across all of MLB, and several teams now arguing that putting a cap on the number of players under contract is a back-door assault on large-market teams by small-market teams. (Indeed, a number of MLB teams, including some large-market teams, have been speaking out against contraction behind closed doors.) And while the scouting and analytics of player development have surely changed over time, the chance that someone can make the majors after being drafted–basically, overlooked–in the 39th round and then working their way up to the majors is a compelling story at a time when all the stories coming out of Major League Baseball are pretty crappy. From AP:
A group of minor leaguers filed a lawsuit against major league teams in February 2014, claiming most earned less than $7,500 annually in violation of several laws. While the case has not yet gone to trial, Congress passed legislation stripping minor league players from protection under minimum wage laws. Congress put the "Save America's Pastime Act" onto page 1,967 of a $1.3 trillion spending bill in 2018 at MLB's urging.
"It's good to see that MLB is finally serious about increasing salaries," said Garrett Broshuis, a former minor league pitcher who is a lawyer for the suing players.
"They've been ignored for way too long and an increase is long overdue. At the same time, even with this increase, the majority of players are still going to be paid at a level that's below the poverty line. And this increase doesn't do anything about the players who are required to report to spring training and extended spring training, and who aren't paid at all during those work periods," he said. "This is this is an encouraging step, but more work needs to be done, without a doubt."
UPDATE: The following statement was issued by Minor League Baseball.
"Minor League Baseball fully supports MLB's decision to raise the pay rates for players in affiliated Minor League Baseball. This is an important step as we seek to work together to improve working conditions for players without reducing the number of players and teams. Minor League Baseball believes MLB can afford these salary increases without reducing the number of players by 25 percent. We have provided MLB with a specific proposal on how we can work together to ensure improvements to older facilities and reduce travel between series through limited realignment. We look forward to continued good faith negotiations with our colleagues at MLB and our principal goal remains to preserve Minor League Baseball in as many communities as possible."
RELATED STORIES: MLB, MiLB Continue War of Words; More Meetings Scheduled; Appeals Court Expands Scope of Class-Action MiLB Player Wage Lawsuit; Arizona Bill Would Exempt MiLB Players from Minimum Wage Laws; MiLB Player Union Being Considered; Recent California Court Ruling Could Affect MiLB Player Wages; Report: Spending Bill Could Exempt MiLB Players From Labor Laws; MiLB Player Wages Class Action Suit is Back; Plaintiffs Granted Appeal in MLB Wages Lawsuit; No Class Action for MiLB Player-Wage Lawsuit–For Now; Debate Rages Over MiLB Overtime Legislation; Legislation Would Exempt MiLB Players From Overtime Regs; Lawsuit seeks more money, freedom for Minor League Baseball players