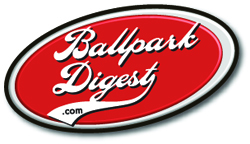 After failing to clear the Dallas City Council last month, a proposal from a group led by Dallas Mavericks general manager Donnie Nelson to renovate Reverchon Park will be reconsidered Wednesday.
Reverchon Park includes a 1920s-era ballpark that is currently in use for high-school and amateur baseball teams, but the facility's condition has fallen on hard times. A group led by Nelson–who, in addition to serving as Mavericks GM, is also an owner of the Texas AirHogs (independent; American Association), playing out of suburban Grand Prairie–is seeking to take control of and renovate the facility, allowing it to be used for events such as professional and amateur baseball, soccer, lacrosse, concerts and rugby. As part of the renovations, Reverchon Park would receive new seating, along with an artificial turf to accommodate multiple uses, locker rooms, dugouts, and concessions and restrooms facilities.
In a vote last month, the council split 7-7 on the proposal, with concerns expressed that there had not been enough study or public engagement. The plan could not go forward without a majority vote, effectively stalling the discussions. It appears that it could have new life, however, as a council member who voted against it in December has requested another vote after certain concerns were given further consideration. More from the Dallas Morning News:
They succeeded in seeing the plan defeated in a tied 7-7 vote. But council member David Blewett, who was a no vote the first time around, has asked for a revote. Blewett had specific concerns about the project around parking, revenue for the city, public access and other matters. With those concerns getting greater attention, he wants the council to get another chance at this deal.
An overhaul to the ballpark is not the only component of the project, as an all-abilities field would be added elsewhere in the park. The all-abilities field would be constructed by the charitable foundation of Los Angeles Dodgers pitcher Clayton Kershaw and his wife Ellen.