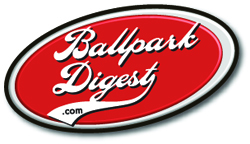 We're in the offseason, and everyone is now thinking how we can do better in 2020. Where within our stadium operation can we create and generate new revenue? How can we build a better fan experience?  I have some answers.
Logging thousands of miles while crossing this great country of ours, I visited hundreds of venues over the last decade. The big issue: How can we enable our employees to better communicate with management, while providing a new level of service and satisfaction to our fans and our ownership group? I have found some answers that are simple, easy to implement and can have a very positive effect on your team, the fans, and your employees for next season.
First: Create a Loyalty Program
This is one of the easiest and simplest efforts if you have the right integrated software tools in place. Plus, it doesn't cost very much when your prizes can be as simple as used and autographed baseballs, bats, parties for the team and special promotional giveaways. The Stadium1 loyalty program can create raffles and give the fans a thrill by accumulating points with stadium purchases and then playing a scratch-off game for prizes. The Stadium1 Loyalty App can be implemented and advertised around the stadium to generate more profit for your bottom line while gaining more fan interaction with the team.
Second: Implement an Employee Scheduling App
Employees need attention and ways to be motivated. Stadium1 can help with an easy-to-use employee app, which allows workers to see their shift schedule, request changes and pick up shifts when they can. Every department head can control their employee schedules using this one-of-a-kind integrated tool. Just post employee hours and shifts from the administrator program on our integrated platform and push the schedules out to our employee app for realtime updates.
Third: Create a Meaningful Database Every Season
There are some things I hear all the time from ownership. How can we have a better handle on our customers? What are fans buying, how much are they buying and when and where are they purchasing it around the stadium? Implementing the Stadium1 Loyalty App will answer all these questions. Create a database of e-mail and cell phone numbers that creates a meaningful method of connecting and contacting the fans on a regular basis. Also, now you can push updates and promotions through the app and offer some new and exciting prizes. By using the Stadium1 GM/Owner App, dashboard managers will be able to see in realtime fan sign-ups, loyalty points redeemed and spent within the stadium, from any mobile device connected to the Internet or cell network.
In summary: The Stadium1 Loyalty App connects you with the fans and employees in real time. Ownership will truly understand their business on a higher level. Our loyalty dashboard will now tell you how many fans signed up and how many loyalty points were used during a game. This one-of-a-kind, cloud-based system, which is completely integrated with our unique software solution, is a home run to multiple sports leagues, colleges and sports complexes nationwide. The Stadium1 platform is a point-to-point, end-to-end system that connects your concessions, merchandise and ticketing operations to your fans and employees, so ownership will create added value for its operational flow on an entirely new level.
If you want more information on how Stadium1 can solve your venue needs with an integrated management system complete with state-of-the-art POS terminals, or if you are a Stadium1 customer and want more information on the full line of Stadium1 POS terminals, contact Ed Mullen at ed.mullen@stadium1.com or call 561-704-1414.
This article was sponsored by Stadium1.