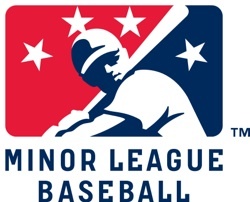 Kurt Hunzeker is departing Minor League Baseball and shifting his focus to football, as he has been named president of the upcoming St. Louis XFL team. 
Prior to his most recent career move, Hunzeker was working as MiLB's vice president of marketing strategy and research. He played a key role in several MiLB initiatives while serving in that post, including its successful Copa de La Diversión campaign.
Hunzeker is now leaving MiLB to serve as president of the St. Louis XFL team, which will begin play when the professional football league launches next spring. For Hunzeker, the move represents a homecoming, as he is a St. Louis native and had worked for St. Louis-based Rawlings before taking his position with MiLB. More from the St. Louis Post-Dispatch:
"Football has always been in the blood," Hunzeker said Tuesday. "From Day One, St. Louis has always been in my blood. When you are the typical sports-crazy kid from St. Louis, the opportunity to lead one of its professional teams is literally the dream come true."
Hunzeker will be responsible for the team's fan engagement and business operations. His role oversees ticket sales, corporate partnerships, marketing, communications, community relations and game-day experience. He now is making front-office employees finalize a business and marketing plan.
"This is truly going to be St. Louis' team," Hunzeker said. "We are going to be 100 percent community-centric and absolutely fan focused in everything we do. Unlike the other seven XFL teams, we are going to be the only professional football team in town. That's something we don't take lightly. We are going to be everywhere."
St. Louis XFL will play home games at The Dome at America's Center, which is the former home of the NFL's Rams and perhaps best remembered by football fans as the Edward Jones Dome or Trans World Dome. For more XFL coverage, see sister site Football Stadium Digest.