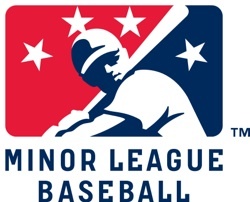 Minor League Baseball is entering its offseason. While the action at the ballpark will cease for a few months, there will be plenty of storylines to follow between now and next season. We discuss those potential developments in our MiLB offseason preview.
Affiliate Dance
Over the coming weeks, there will be several MiLB clubs agreeing to new MLB affiliations, and there are already signs of an active affiliation cycle.
The Oakland A's have already announced a new two-year affiliation with the Las Vegas 51 (Class AAA; Pacific Coast League), while both the Fresno Grizzlies (PCL) and Round Rock Express (PCL) will seek new parent clubs. The Milwaukee Brewers will continue as parent of the San Antonio Missions (PCL), after the former Colorado Springs Sky Sox move for the 2019 season.
That announcement means that the Texas Rangers will not shift affiliations from Round Rock to San Antonio–as had been expected–and leaves four open affiliations at Triple-A. The New York Mets purchased the Syracuse Chiefs (Class AAA; International League) and are expected to shift affiliation there, while it is anticipated that the Houston Astros will replace the Rangers in Round Rock. The Nashville Sounds (PCL) and the Grizzlies will be seeking new MLB partners from Texas and Washington. Those moves will be among the most notable shifts, but we also expect new affiliation agreements at other levels. You can read more about the current state of affiliations on our Affiliate Dance page.
Franchise Shifts
Prior to the 2019 season, the Elmore Sports Group will move three of its franchises. The San Antonio Missions (Class AA; Texas League) are heading to a new ballpark in Amarillo, TX, but will be replaced in San Antonio by the Colorado Springs Sky Sox (Class AAA; Pacific Coast League), who will adapt the Missions' name. The Helena Brewers (Rookie; Pioneer League) will move to Colorado Springs and replace the Sky Sox.
Several moves for future seasons could also take shape over the coming months, as several pending relocations are pushing for completion. Following a vote by the Worcester City Council last week, the Pawtucket Red Sox (Class AAA; International League) are one step closer to moving to Worcester. Meanwhile, the New Orleans Baby Cakes (Class AAA; Pacific Coast League) are proceeding with a plan to move to a new Wichita, KS ballpark in 2020, with a Class AA Southern League franchise expected to replace Triple-A baseball in New Orleans.
Another move could happen in Virginia, where the Potomac Nationals (High A; Carolina League) are seeking to relocate from Woodbridge to Fredericksburg. That potential shift is not final at this point, but the team and Fredericksburg are currently engaged in a 120-day review period that was triggered by the city's approval of a letter of intent in July.
Ballpark Construction
The year 2019 will be an exceptionally busy one when it comes to new ballparks. In fact, within MiLB alone, there will be three new facilities opening, including venues in Fayetteville, NC; Amarillo, TX; and Las Vegas.
As of now, all three of those projects are on track for the start of the 2019 season. During the offseason, we will preview the openings of those ballparks—as well as facilities in the summer-collegiate and independent ranks—and provide some insight on what to expect from these new venues.
Rebranding
During the upcoming offseason, there will be several rebrands around MiLB that take effect for 2019. Some were expected—such as the Buies Creek Astros' (High A; Carolina League) pending name change to reflect their move to Fayetteville—while others, like the rebrand of the Syracuse Chiefs (Class AAA; International League), will result in several long-time monikers being replaced. Along with those changes, upcoming rebrands have been announced for new teams in Colorado Springs and Amarillo, as well as the Las Vegas 51s (Class AAA; Pacific Coast League).
This article first appeared in the Ballpark Digest newsletter. Are you a subscriber? It's free, and you'll see features like this before they appear on the Web. Go here to subscribe to the Ballpark Digest newsletter.