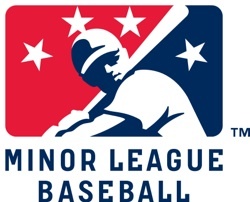 Now that the Minor League Baseball season is winding down, attention will soon turn to the upcoming affiliation cycle. Numerous player development contracts (PDCs) between major league teams and their minor league affiliates will expire after the 2018 season, meaning that there could be some intriguing affiliation switches at multiple levels.
We have been tracking affiliation news on our Affiliate Dance page. There are still many agreements set to expire after this season, but most are likely to be renewed through either a two or four-year extension (carrying the agreements through 2020 or 2022). Stability will likely be preserved throughout much of baseball, but there are a few levels where there could be drastic changes in affiliations.
The most noteworthy shifts could come at the Triple-A level. This has been foreseeable due to a few developments, including Elmore Sports Group's June 2017 announcement that it will relocate three franchises prior to the 2019 season. One of those shifts will be that of the Colorado Springs Sky Sox (Pacific Coast League), who will move to San Antonio and assume the San Antonio Missions name (the existing Class AA Texas League Missions are relocating to a new ballpark in Amarillo).
Colorado Springs' relocation to San Antonio could factor into a ripple effect on affiliations. With the agreement between the Houston Astros and Fresno Grizzlies (PCL) set to expire, there has been speculation that the Astros will shift back to the Round Rock Express (PCL)—the club that served as their Triple-A affiliate from 2005-2010. In that case, the Texas Rangers would move on from Round Rock, and perhaps begin an affiliation with San Antonio.
Given the upcoming Elmore Sports Group's franchise moves and the New York Mets' purchase of the Syracuse Chiefs (International League), there are a few interesting scenarios that could play out at the Triple-A level. An affiliation between Houston and Round Rock would make Fresno available for a new parent club, while Las Vegas (PCL) will be available once the Mets move their Triple-A affiliation to Syracuse. The Washington Nationals, meanwhile, will move on from Syracuse, and the Milwaukee Brewers will be on the search for a new Triple-A affiliate if they do not follow Colorado Springs to San Antonio. Another intriguing option that could open: the Nashville Sounds (PCL) have yet to renew their PDC with the Oakland A's, and the Sounds would surely be one of the most sought-after MiLB organizations in this affiliation cycle if they do not remain with Oakland.
Aside from the probable changes at the Triple-A level, there are a few other switches expected around the minors. The most glaring could come at the Low-A level, where several long-running affiliations might come to an end.
It is still too early to tell exactly how everything will play out, but it is expected that there will be a shuffle of sorts among several teams in September. There are potentially major implications at play, as a team that is regarded as having one of the better facilities at the Low-A level is expected to shop for a new MLB parent club. This could part of a domino effect on the landscape in Low-A, with multiple clubs likely to be on the search for a new affiliate.
While it is possible that there is some movement within other levels, the Low-A and Triple-A leagues will likely be the circuits that see the most action this affiliation cycle. The markets and facilities in play should make this a competitive cycle, so the developments over the coming weeks will be worth monitoring to see how the affiliation landscape takes shape for 2019 and beyond.
This article first appeared in the Ballpark Digest newsletter. Are you a subscriber? It's free, and you'll see features like this before they appear on the Web. Go here to subscribe to the Ballpark Digest newsletter.