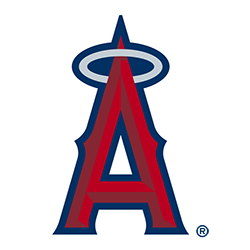 Prior to the 2018 season, the Los Angeles Angels of Anaheim will lower the right field home run boundary at Angel Stadium. 
As a result of the adjustment, the home run boundary in right field will now be eight feet high, a change from the previous height of 18 feet. A yellow line will run from the right field side of the outfield gate in right field, until the point at which the wall changes angle in centerfield.
"The adjustment to the line in right field will increase the fan experience at Angel Stadium while creating an environment that is equitable for both hitters and pitchers," said Angels General Manager Billy Eppler.
This change comes as the Angels prepare several other modifications to Angel Stadium for 2018. In perhaps the most striking addition, the team is adding a series of new video displays, including new boards in left and right field. The Angels are also planning to extend the protective netting at Angel Stadium to the end of both dugouts.
All of these changes are slated to be place by the Angels' home opener on April 2.
RELATED STORIES: Angel Stadium Extended Netting Announced; Angels Upgrading Angel Stadium Video Displays