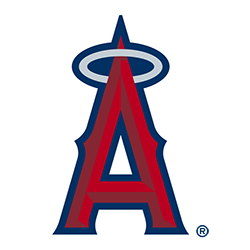 The Los Angeles Angels is the latest MLB team to announce fan-safety upgrades for 2018, as an Angel Stadium extended netting plan will be unveiled closer to the season opener.
The announcement from the team on Twitter didn't share a lot of details save one important one: the Angel Stadium extended netting will extend to the end of the dugouts, a plan currently recommended by Major League Baseball. Several teams, including the Minnesota Twins, are surpassing that recommendation.
In support of Major League Baseball's recommendation regarding protective stadium netting, Angel Stadium will expand the netting to the end of both dugouts. The Club is working with MLB recommended architectural company, Populous, & will announce specific details at a later date.

— Angels (@Angels) January 24, 2018
Over the last several months–after a young girl was severely struck by a foul at Yankee Stadium in September–many Major League Baseball teams have announced plans to extend their protective netting in 2018. Among the clubs that have already unveiled plans to extend protective netting at their ballparks include the Boston Red Sox, Detroit Tigers, Chicago Cubs, Cincinnati Reds, San Diego Padres, Baltimore Orioles, Colorado Rockies, Seattle Mariners, New York Yankees, Cleveland Indians, Minnesota Twins and Milwaukee Brewers. In addition, extended netting has been announced for spring-training games at Publix Field at Joker Marchant Stadium, Steinbrenner Field, Hammond Stadium and LECOM Park. We expect that every MLB team will announce plans for extended netting before the season starts.
RELATED STORIES: Fenway Park Extended Netting on Tap in 2018; Cubs Announce More Wrigley Field Upgrades, Extended Netting; Blue Jays Extending Rogers Centre Netting; New Yankee Stadium Extended Netting to be Partly Retractable; Twins to Extend Protective Netting at Hammond Stadium; Best of 2017, #4: MLB Teams Extend Netting at Ballparks; Twins Latest MLB Team to Announce Extended Netting; Indians to Extend Progressive Field Netting; Pittsburgh Pirates to Extend LECOM Park Netting; Red Sox Proposing New Fenway Park Seating–But No Word on Extended Netting; Milwaukee Brewers to Extend Netting in 2018; Yankees to Install Extended Netting for 2018; Tigers, Cubs Extending Ballpark Netting for 2018; Blue Jays to Reevaluate Rogers Centre Netting; Yankees Under New Pressure to Extend Netting; At Least Three MLB Teams Extending Netting for 2018; Fan Struck by Foul Ball at Yankee Stadium; Manfred: MLB-Wide Policy on Netting a Challenge; New Citi Field Netting Brings Praises, Curses From Mets Fans