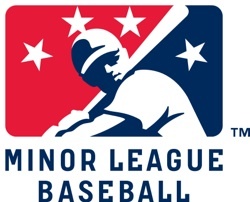 Des Moines will host the 2018 Minor League Baseball Promotional Seminar, which is scheduled for September 25-27 at the Iowa Events Center. Des Moines is home to the Iowa Cubs (Class AAA; Pacific Coast League). 
The three-day seminar offers attendees the opportunity to recap the successes of the previous season and share ideas with hundreds of their colleagues from teams across North America. The annual event features a community service project, trade show and a variety of speakers from the sport and entertainment world making presentations and moderating sessions. Topics of discussion include sales and marketing, promotions, community and media relations, stadium operations and more.
Minor League Baseball has a longstanding history in Des Moines, as the city was the site of the first professional baseball game played under permanent lights in 1930, and the 2018 season will mark the 50th year of Triple-A baseball in Des Moines. Des Moines was recently named by Sports Business Journal/Daily as "The #1 Minor League Sports Market in the Nation", Expedia tabbed Des Moines as "One Of The Top 15 Under-The-Radar Cities You Need To Visit" and Iowa's Capital city was named "One of the Top 10 Places To Live In The U.S."
"We are proud to have one of Minor League Baseball's premier events, the Promotional Seminar, heading to downtown Des Moines for the first time next fall," said Iowa Cubs President Sam Bernabe. "We look forward to showcasing our vibrant downtown area and our beautiful ballpark, Principal Park. We thank Minor League Baseball for choosing Des Moines as the 2018 host site and Catch Des Moines for their role in bringing the Promotional Seminar to Des Moines."
The Iowa Events Center complex includes the 17,000-seat Wells Fargo Arena, Hy-Vee Hall, the Community Choice Credit Union Convention Center and the Iowa Hall of Pride, a museum celebrating the history of sports in Iowa.
For more information about the Minor League Baseball Promotional Seminar, visit www.MiLBPromoSeminar.com.   To learn more about Des Moines, Iowa, visit www.CatchDesMoines.com.