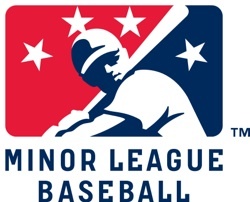 Some business news to pass along: Minor League Baseball Umpire Development (a Minor League Baseball subsidiary) has reached a five-year collective bargaining agreement with the Association of Minor League Umpires (AMLU).
Minor League Baseball was notified by the AMLU earlier today that its membership voted to approve the agreement, which replaces the previous five-year agreement that expired following the 2016 season.
"We are glad that the two sides were able to work together on an agreement that will ensure labor peace through the 2021 season," said Minor League Baseball Vice President of Baseball and Business Operations Tim Brunswick. "This agreement allows us to continue to manage the costs involved with hiring, training, developing and evaluating the professional umpires that preside over games played between our 160 teams in the United States and Canada."
Minor League Baseball's negotiating team was made up of Brunswick, International League President Randy Mobley, Minor League Baseball Umpire Development Director Dusty Dellinger and Mekesha Montgomery from the law firm of Frost Brown Todd.
"I couldn't be more pleased with the work of the negotiating committee, and we look forward to another five years of developing strong umpires and hopefully watching many of them graduate on to Major League Baseball assignments," Brunswick added.