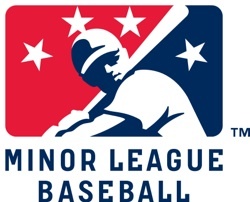 This is a fitting tribute: Minor League Baseball has announced the creation of the Charles K. Murphy Patriot Award. The award, which is named for the late U.S. Army Lieutenant Colonel and Florida State League president Charles Murphy, will recognize an individual or club for its outstanding support of military branches and level of engagement with veterans.
Murphy, who retired as a Lieutenant Colonel after 21 years in the U.S. Army, broke into professional baseball in 1975 and led the Florida State League from 1990 until his passing in February 2015. He received the Warren Giles Award for outstanding service as a league president in both 2011 and 1991, and the Friends of Baseball Chapel Award in 1994.
"Chuck Murphy not only loved baseball, but he loved his country," said Minor League Baseball President & CEO Pat O'Conner. "He was a perfect example of how veterans can effectively integrate into professional baseball and we look forward to honoring his legacy and spirit moving forward."
Under his guidance, the Florida State League cracked the 1 million mark in attendance for the first time in 1991, and topped 1 million fans in 14 of his 25 years as president, including a league-best mark of 1.29 million fans in 2011.
In addition to attendance increases under his watch, the Florida State League began a scholarship program and a Hall of Fame. The individual or club that wins the award will have a donation made to the charity of its choice on behalf of the Charles K. Murphy Patriot Award.
"My father was a man of faith that loved his family, his country and baseball," said Murphy's daughter, Laura LeCras, who has worked for the Florida State League since 2008. "He served his country with great pride for 21 years, and after retiring, spent 40 years working in baseball, which was his dream job. This award is a great way to honor his legacy and for Minor League Baseball to recognize people or organizations that support the military and veterans in their communities."
The 2016 Charles K. Murphy Patriot Award recipient will be announced at the annual Baseball Winter Meetings Banquet, Dec. 4, at Gaylord National Resort & Convention Center in National Harbor, Maryland.