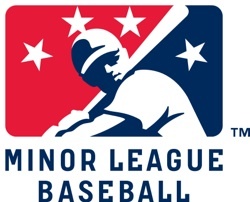 We have some royalty news to pass along: Tri-City ValleyCats President and Principal Owner William (Bill) Gladstone has been named the 2015 King of Baseball by Minor League Baseball.
The King of Baseball is a long-standing tradition in which Minor League Baseball recognizes a veteran of professional baseball for longtime dedication and service. Gladstone will receive the King of Baseball Award at the Baseball Winter Meetings Banquet on Sunday, Dec. 6, at
the Gaylord Opryland Resort & Convention Center in Nashville,.
"I am truly honored to have been selected as the King of Baseball as it is a wonderful distinction to be considered in the great group of prior award winners," said Gladstone. "I want to thank Minor League Baseball President Pat O'Conner and his staff for all they do for baseball."
Born and raised in Brooklyn, New York, Gladstone graduated with honors from Lehigh University in 1951 and joined Arthur Young & Company following graduation. After attending Brooklyn Law School, primarily at night, he earned a Bachelor of Laws in 1955 and was admitted to the New York State Bar. Except for time spent serving in the U.S. Air Force as a Second Lieutenant during the Korean War (1952-53), Gladstone spent his entire business career at Arthur Young, becoming a partner in 1963, managing partner in 1981 and chairman in 1985.
In 1989, along with the chairman of Ernst & Whinney, Gladstone helped arrange a merger with Arthur Young to form Ernst & Young, one of the leading professional service firms in the world. In 1970, he graduated from the Harvard University Advanced Management Program and in 1992, he received an Honorary Doctor of Law from Lehigh University. At Lehigh, he endowed the William L. Gladstone Scholarship Fund in 1972 and was part of the campaign for endowment of the Arthur Young-William L. Gladstone section of the Lehigh Library Accounting Collection.
Upon his retirement from Ernst & Young in 1991, Gladstone became a Member of the Board of Directors of the National Baseball Hall of Fame and Museum in Cooperstown, New York, and continues in that role.
At the urging of his friend and client, Peter O'Malley, in 1992, Gladstone and four friends bought the Pittsfield Mets of the New York-Penn League. They held the Mets affiliation until 2001 when they became affiliated with the Houston Astros.
In 2001, Gladstone met New York State Senate leader Joseph L. Bruno, a relationship that would lead to the building of Joseph L. Bruno Stadium on the grounds of Hudson Valley Community College in Troy, New York. The team, now known as the Tri-City ValleyCats, moved to Troy in 2002 and has spent 14 seasons there.
Gladstone served 12 years on the Minor League Baseball Board of Trustees and was a member of several committees. He was also a board member and was appointed to the Executive Committee of the New York-Penn League.
"Bill's experience in the business world and his overall business acumen provided a tremendous boost for Minor League Baseball and the New York-Penn League," said Minor League Baseball President & CEO Pat O'Conner. "His passion for the game of baseball and his presence and input on the Board of Trustees helped grow the Minor League Baseball brand across the country."
He and Millie, his wife of 62 years, own a significant baseball art and artifacts collection, parts of which have been displayed at a number of museums.