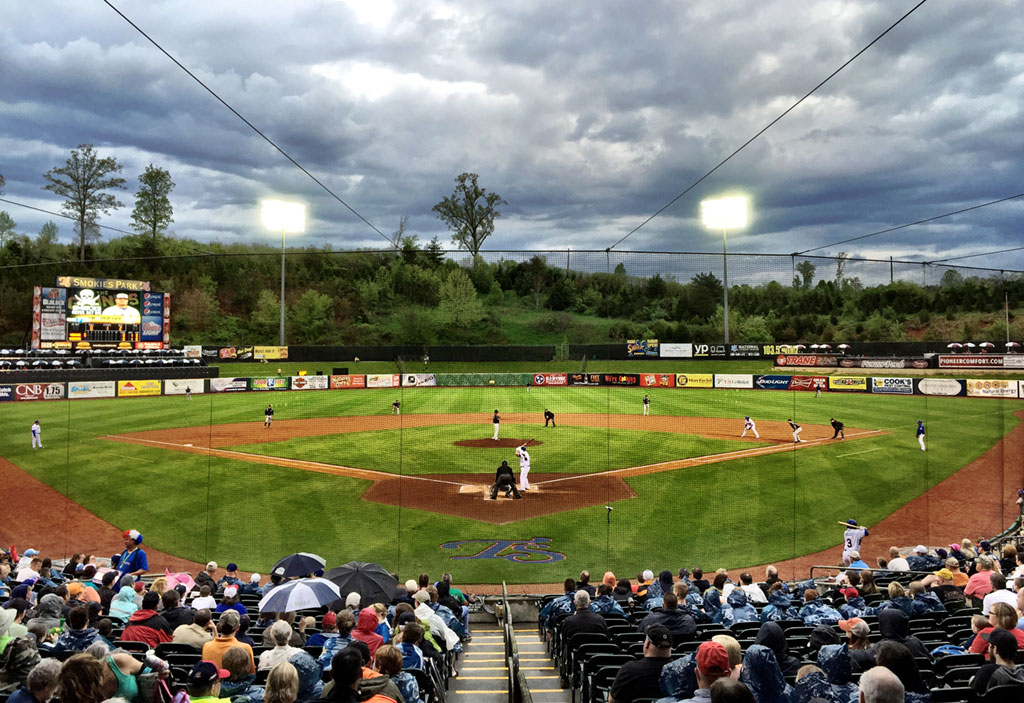 Some attendance news from the weekend, part one: The Tennessee Smokies (Class AA; Southern League) attracted a Friday night crowd of 7,866 to Smokies Park, marking the third time this year alone the club has set a new single-game record.
Prior to the 2015 campaign, Tennessee's largest recorded attendance at Smokies Park was 7,728, which took place on July 4, 2010 in a matchup against the Huntsville Stars. That record fell for the first time this season during the first game of a doubleheader on May 12, when the Smokies would also welcome a total of over 10,000 fans that day, setting a new single-day figure. That total would later be passed two months later when the team welcomed 7,805 fans to the ballpark on June 19. Over four million guests have come through the gates in Sevierville since Smokies Park opened on April 20, 2000, with the team also passing that milestone earlier this season.
Overall this year, the team has welcomed a total of 182,480 guests over 41 home openings this year, good for an average of 4,451. That current pace not only places the club second in the Southern League behind only the Birmingham Barons, but it also puts the team on track to once again break the Smokies' franchise single-season average attendance record, which was set last year with 4,102.