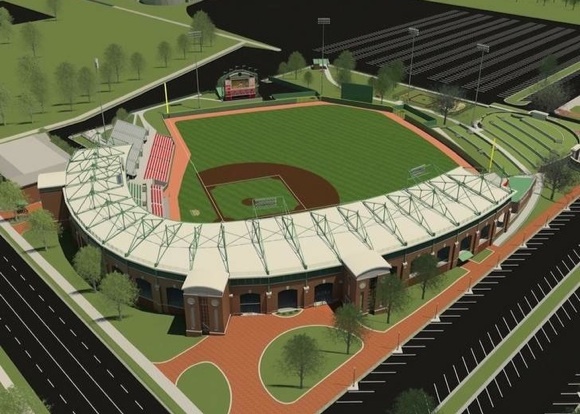 The current version of Sewell-Thomas Stadium is now one for the record books, as the University of Alabama played its last game there before a $35-million renovation.
"The Joe" will be closed for all of 2014 during the renovation; the Crimson Tide will likely end up playing the season at the Hoover Met in Birmingham.
The Crimson Tide ended the Sewell-Thomas Stadium run in style, with a 2-1 Southeastern Conference victory over Mississippi State.
"Today was about the facility and the ending," said Alabama head coach Mitch Gaspard. "It was emotional for a lot of people who were supportive of our baseball program for so many years. It was great to have the Sewell family out and lowering the last (countdown to Sewell-Thomas renovation) flag. I know for me personally, I've been here for a lot of years and I couldn't be more excited for the new facility coming, but I'm also very emotional today with all the history and everything that's come through."
With a 21-11 record at home this season, Alabama closes out the current Sewell-Thomas Stadium with a 1,194-508-2 all-time record, in 1,704 games at the current location. At the conclusion of the game, the final countdown flag was lowered by Mary Sue Sewell-Parnell, the daughter of Alabama legend Joe Sewell, the former Indians and Yankees Hall of Famer who coached at his alma mater from 1964 through 1969.
Rendering of new Crimson Tide ballpark courtesy of University of Alabama.
RELATED STORIES: Hoover Met may see new life as temporary Alabama home; Sewell-Thomas upgrades receive preliminary approval; Alabama debates Sewell-Thomas upgrades
—-
Share your news with the baseball community. Send it to us at editors@augustpublications.com.
Are you a subscriber to the weekly Ballpark Digest newsletter? You can sign up for a free subscription at the Newsletter Signup Page.
Join Ballpark Digest on Facebook and on Twitter!
Follow Ballpark Digest on Google + and add us to your circles!