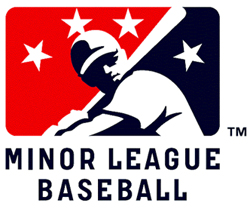 We could see a pitch for Minor League Baseball in Panama City Beach, Florida, as city and tourism officials begin the process of working out a ballpark funding plan.
It's no surprise that the Panama City/Bay County area is emerging as a potential MiLB home; more than one owner has discussed the market with us in recent years, pointing out the robust local economy, the opening of a new international airport in 2010 (the first new American airport opened since 9/11) and population growth in the Panama City MSA, which includes Panama City Beach, located on the Florida panhandle east of Pensacola. And with state money freed up for MiLB facilities in the most recent session of the Florida Legislature, the Bay County Tourist Development Council (TDC) sees pro baseball as a viable endeavor. From the News Herald:
Local attorney William Harrison outlined during the council's Tuesday meeting a potential public-private partnership to bring in a minor league baseball team and new sports facilities to the destination. Harrison began working with a private group 18 months ago to explore the feasibility of expanding recreational opportunities on the beach, which included extensive research and consulting.
"What we've proposed and what we're considering is … the construction of a minor league baseball stadium in Panama City Beach," said Harrison, noting a number of options for teams and locations. "We have gone as far as we can go without this public discussion, as to whether there's a desire … to pursue some big things that we have not experienced in Bay County in a long time."
Harrison said construction of a minor league stadium would cost about $30 million, feature 4,000 seats and have room for 1,500 fans in outfield seating. The team's season would include 70 home games between April and August.
Realistically, if a group is looking at MiLB at a facility of this size, the Class AA Southern League is the most viable candidate for a home league: the High Class A Florida State League is too far afield.
—-
Share your news with the baseball community. Send it to us at editors@augustpublications.com.
Are you a subscriber to the weekly Ballpark Digest newsletter? You can sign up for a free subscription at the Newsletter Signup Page.
Join Ballpark Digest on Facebook and on Twitter!
Follow Ballpark Digest on Google + and add us to your circles!