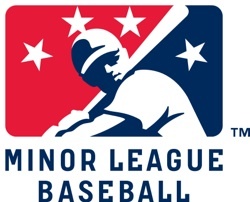 There is a very good question that is asked year round, particularly in the summer: "How do I get a job in baseball?" Or, more specifically: "How do I get my foot in the door?" The answer is direct. Go to the Winter Meetings.
This year's Winter Meetings run from Sunday, December 7, through Thursday, December 11, in San Diego. Ten years ago, the Meetings were held in Anaheim, and I was walked around the grounds as a fresh-faced rookie, weighted down by a shoulder bag filled with resumes and cassette tapes.
I had graduated from Ithaca College in May 2004, was rejected by all of the teams I applied to entering that season, and asked around for assistance. Bruce Murray, now a Sirius XM football host, responded to my phone call with a word of friendly advice: Get a job in baseball at the Winter Meetings. Things worked out; I was hired by the Brockton Rox for the 2005 campaign, and have worked in baseball ever since. (I have done my best, too, to return to the Winter Meetings year after year, traveling to Anaheim, Dallas, Orlando, Nashville, Las Vegas, and a very wintry Indianapolis. The best sites repeat every now and again, with Orlando and Nashville serving as popular destinations.) In the same vein, I'm certain you could find person after person in organized baseball, from Minor League hierarchies and MLB player development to MiLB.com and Baseball Prospectus to some of the most recognizable names in the industry, each one with memorable Winter Meetings stories on how they received their first big break.
But that notion of "Show up at the Winter Meetings, get hired" is far too simplified. Many job-seekers are hired at the Winter Meetings, yes, out of many, many job-seekers attending the Meetings. It's a sea of humanity, clad in suits, business dress, and the odd soul in messy, informal attire. Arrive with a multitude of resumes and a general plan of the job you want. It's far more helpful to let a team know you want to contribute specifically in Marketing or Operations than to give off a whiff of desperation that you're willing to take any job offered, whatever it is.
Fortunate folks receive two, three, four job offers; others will be turned away without the slightest hint at an interview. (I received three interviews in 2004, then left the Meetings without any sign of a potential job. I flew back to Maryland in a cloud of disappointment… and, many weeks later, was hired based on one of those interviews.)
One thing you can be assured of: If you walk around, looking for famous faces or potential decision-makers to hand your resume or ways to waste time until the next jobs/interview finalists are posted, your feet will end up sore. Bring comfortable, nice shoes and don't make matters more difficult for your arches than they need to be.
Gather your confidence and talk to strangers, whomever they might be. Talk to fellow job-seekers and turn an unfamiliar face on Monday morning into a welcome face on Tuesday afternoon. Talk to passing MiLB brass. Talk, talk, talk… except in the bathroom or at lunch. Arrive early in the morning, call it a day late at night, and mingle all you can. Relationships formed at the Winter Meetings can be invaluable down the road.
Prepare in advance to find ways to keep your energy and outlook high. Don't neglect breakfast, lunch, regular drinks of water — dehydration headaches are a possibility when your mind and stress level are distracted — and find comfortable places where you can relax while still being a part of the Winter Meetings experience.
Most importantly, breathe in the experience. Gather giveaways at the Trade Show, collect business cards in the atria, take down fellow job-seekers' numbers on your phone, and cultivate memories wherever you go: watching the MLB Network and Baseball Tonight live; standing next to a Hall of Famer at the restaurant bar; stepping aside as Ken Rosenthal bustles past; saying "Excuse me" as you work your way past Peter Gammons in the lobby; and who knows what else? This is, in a sense, Baseball Nirvana, a mass reunion of the game's most prominent figures. There's no place you — or I — would rather be.