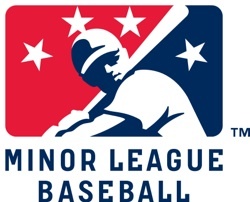 Pacific Coast League Director of Business Melanie Peiffer Fiore is the recipient of the 38th Rawlings Woman Executive of the Year Award from Minor League Baseball and Rawlings.
"The trust and confidence the Pacific Coast League Board of Directors places in me are humbling and also a motivator to strive for greater excellence," Fiore said. "In the minutes following Pat O'Conner's call, my thoughts jumped through various stages of being stunned, excited and extremely grateful to be selected as the recipient of this prestigious award from among so many qualified women."
Fiore began with the Pacific Coast League office in February 2001 and currently manages the league's business activities, including the day-to day finances, payroll, umpire travel program and meeting planning. Fiore graduated from Lancaster Bible College with a Bachelor of Science in Bible/Christian Education. In 1989, Melanie completed paralegal training, specializing in litigation, contracts and real estate and achieved Certified Legal Assistant status.
She uses her legal training to review and follow up on all of the PCL's Control Interest Transfers, as well as Regulated Transactions. Her dedication and determination have allowed her to oversee a large number of transactions in all stages of processing, which has been an overwhelming benefit to the PCL office.
Although her training and education were not technology-related, Fiore jumped in early on, helping to evaluate, upgrade and implement new software, systems and practices, as well as aid in bringing others in the office into competency of usage. Additionally, her work with umpire travel coordination throughout the league using efficient and cost-effective measures has saved the league thousands of dollars.
"I cannot refrain from touting the diversity of Melanie's skills, which she employs to help keep the PCL finely tuned," said Pacific Coast League President Branch B. Rickey. "She melds an upbeat perspective with steady professionalism to strengthen our league in many unseen ways on behalf of our umpires, our 16 clubs and the daily league office operation. So long standing is the regard by our clubs for her demeanor and capability, that she is viewed by all with whom she interacts as a cornerstone in the success of the PCL office."
"For more than a decade, Melanie has been a constant in the Pacific Coast League office, and plays an integral part in the league's daily operations," said Pat O'Conner, Minor League Baseball President & CEO. "Her diverse skill set, including legal knowledge and familiarity with varied business practices, have earned her a great deal of respect throughout Minor League Baseball. She exemplifies the characteristics of the Rawlings Woman Executive of the Year Award, and on behalf of Minor League Baseball, I congratulate her on this honor."
Since 1976, the Rawlings Woman Executive of the Year Award has been presented annually to a woman who has made outstanding contributions to her club or league, or to baseball. Fiore will receive her award at the Baseball Winter Meetings Awards Luncheon on Monday, Dec. 8, at the Hilton San Diego Bayfront in San Diego, California.