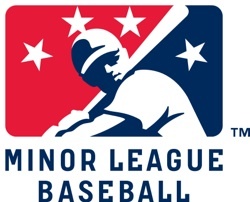 We have personnel news from the Fort Myers Miracle (High Class A; Florida State League), Reading Fightins (Class AA; Eastern League), Spokane Indians (short season A; Northwest League), Omaha Storm Chasers (Class AAA; Pacific Coast League) and Asheville Tourists (Low Class A; Sally League).
In Fort Myers, Bill Levy as the new Director of Ticket Operations and Sales Advisor for the Miracle.
"Bill comes to us with a wealth of experience and acclaim having previously worked under our Chief Operating Officer Steve Gliner," said Miracle General Manager Andrew Seymour. "Levy is well versed in our fan-first approach and will be a great fit with our team and in our market."
Levy, 43, will run the the bnew ticket office for Miracle season at the renovated Hammond Stadium at the CenturyLink Sports Complex while also heavily in the team's sales efforts. Levy comes to the Miracle with nearly two decades of experience in professional sports. Spending time with organizations in Augusta, Columbus and Macon, Ga., Lake County, Ohio, Wilmington, Del., Lancaster, Calif., Odessa, Texas and Hudson Valley, N.Y., Levy was most recently the general manager of the Acadiana Cane Cutters (summer collegiate; Texas Collegiate League) in Lafayette, La.
A native of Wilmington, Del., Levy graduated from Robert Morris University in Pennsylvania in 1995 with a degree in Sport Management. Levy obtained his master's degree in Educational Administration at Delta State University in Cleveland, Miss. while also working in the athletic department as a graduate assistant.
"This is a very exciting time time in the Miracle franchise," said Levy. "I am truly grateful to be a part of it."
—–
The Reading Fightins announced the hiring of Jim Taipalus as the organization's Director of Groups. As the team's Director of Groups, Taipalus will oversee the groups department and manage the sales efforts for the group and picnic seating areas at FirstEnergy Stadium.
Taipalus, 26, comes to the Fightins family from the Lehigh Valley IronPigs (Class AAA; International League), where he served for one season as a Manager of Corporate Partnerships.
"Jim's leadership, paired with the excellent group sales team of Jon Muldowney, Jon Nally, and Stephen Thomas will put the department in great shape to soar to new heights in 2015," said Fightins General Manager Scott Hunsicker. "Along with his terrific background in professional baseball, Jim will fit in nicely with our Fightins family."
A native of Hillsdale, Michigan, Taipalus will embark on his seventh season in professional and collegiate baseball. He started his career with the Yuma Scorpions (independent; Golden Baseball League) and gained experience in corporate sales, business operations, and marketing. He then became General Manager of the Martinsville Mustangs (summer collegiate; Coastal Plain League) and took the club to a record-breaking season in sponsorship and game day revenue.
Prior to joining the IronPigs in 2014, Taipalus was the General Manager for the Northwest Indiana Oilmen. Under his two-year stint, the Oilmen led the league in attendance and won the 2012 Midwest Collegiate League Championship.
—–
Chris Duff, Spokane Indians Vice President & General Manager, has been named 2014 Executive of the Year for the Northwest League. Duff, who began his career with the Indians in 2002, has helped the Indians make significant strides as a business for over a decade.
Duff, an Atlanta-area native, has been at the forefront of multiple Spokane Indians projects, including the team's rebranding in 2006, Avista Stadium's 2013 renovation project and the upcoming inaugural 2015 Northwest League/Pioneer League All-Star Game set for next August.
Spokane's latest development revolves around the always-budding 100-year relationship with the Spokane Tribe of Indians, who the baseball team is named after. This season, the team wore an alternate jersey with Salish script blazoned across the chest.
"Just as it is on the field, everything the Spokane Indians accomplish is a team effort," Duff said. "We work diligently 12 months each year to make sure Avista Stadium's 38 home games are Spokane's go to event for affordable family entertainment."
The Spokane Indians are coming off of a record-setting 2014 season. The team welcomed a total of 193,865 fans through the gates of Avista Stadium, an overall team record. Spokane averaged 5,240 fans per game, also an all-time high for the Short-Season club.
—–
Omaha Storm Chasers President and General Manager Martie Cordaro was named the 2014 Sarpy County Chamber of Commerce Business Leader of the Year.
It is the second time in six years an Omaha Royals/Storm Chasers Executive has been named the Business Leader of the Year, as former team President Alan Stein was honored in 2009.
"I am truly humbled and this award shows all the hard work by our staff in the four short years at Werner Park right here in beautiful Sarpy County," said Cordaro in his taped message played at the ceremony. "Congratulations to all the nominees in this crowded field. I am speechless, which doesn't happen very often. Let's go out and continue to make Sarpy County the place to live in all of Nebraska."
—–
In preparation for the 2015 season, the Asheville Tourists announced four additions to the front office as well as Jon Clemmons being promoted to Assistant General Manager.
Clemmons began working with the Tourists organization prior to the start of the 2011 season. Originally from Swansboro, N.C., Clemmons graduated from North Carolina State University as a Park Scholar in 2008 and is currently pursuing a Master's of Business Administration from Lenoir-Rhyne Asheville. He started his career in baseball by spending four years as the Director of Ticket Operations with the Carolina Mudcats (Class AA; Southern League). He then landed in Asheville and has served as the organization's Promotions and Merchandise Manager the last four years. Clemmons will focus on sponsorship relations, fan engagement, and continue to be involved in all aspects of the Tourists operation.
"Jon has been an integral part of our organization for quite some time," said Tourists President Brian DeWine. "He is a rising star in this industry and we are excited to announce his expanded role within our Front Office."
Joining the Tourists front office staff this off-season are Megan Lachey, Eliot Williams, Samantha Fischer and Ryan Smith.
"With the baseball off-season upon us, we have been able to thoroughly focus on bringing in the best individuals to our Front Office, and that's exactly what we have done," said DeWine. "The experience our new Front Office members bring in this industry combined with their passion for the Tourists organization will help pave the way for another successful season in Asheville."
Megan Lachey has been named the Tourists Box Office Manager. Originally from Dayton, Ohio and a graduate of Wright State University, Megan spent the 2013 season as the Box Office Intern for the Tourists and she now returns as the Box Office Manager. She spent the 2014 season with the Dayton Dragons (Low Class A; Midwest League) as a Box Office and Inside Sales Representative.
Eliot Williams has moved into the Front Office as a Sales Associate. After spending the last two seasons in the Tourists Stadium Operations department, the Nashville, Tenn. native will transition into the sales aspect of the organization. Eliot will focus on organizing specific theme nights along with group and individual ticket sales. Williams is a graduate of Union University in Jackson, Tenn.
Samatha Fischer will enter her first season in the Tourists Front Office as a Sales Associate. Samantha hails from Franklin Lakes, N.J. and most recently served as a Gameday Presentation and Administration Intern with the Boston Red Sox's Spring Training Operation. Fischer also spent a season as an Intern with the Myrtle Beach Pelicans (High Class A; Carolina League). She graduated with a Bachelor of Science, Recreation and Sport Management from Coastal Carolina University.
Ryan Smith is entering his first season with the Asheville Tourists as a Sales Associate. Ryan is from Charlotte, N.C., and spent last season interning with the Richmond Flying Squirrels (Class AA; Eastern League). While with the Flying Squirrels, Smith worked as a Ticket Office Intern. He is a graduate of the University of North Carolina at Charlotte.