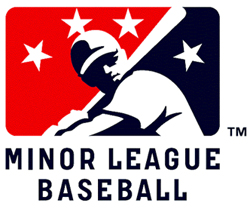 Not quite sure whether this is due to the popularity of games or wanting to give players a more realistic game experience, but four rookie Arizona League teams are playing home games in the big-league parks and not practice fields.
The four teams and their homes:
The AZL Angels are playing home games at Tempe Diablo Stadium
The AZL Cubs are playing home games at HoHoKam Park
The AZL Giants are playing home games at Scottsdale Stadium
The AZL Brewers are playing home games at Maryvale Ballpark
In addition, the AZL Royals, Rangers and Padres are playing many games at Surprise Stadium. (Why the Padres? Peoria Sports Complex is in the midst of a huge renovation job, cutting down field availability.)
In addition, the six other Arizona League teams will be playing some of their games in the parent's spring-training ballpark, though most of the games will be played on practice fields.
The rookie Arizona League and its Florida counterpart, the Gulf Coast League, feature some fine baseball but generally are not set up for fans.
—-
Share your news with the baseball community. Send it to us at editors@augustpublications.com.
Are you a subscriber to the weekly Ballpark Digest newsletter? You can sign up for a free subscription at the Newsletter Signup Page.
Join Ballpark Digest on Facebook and on Twitter!
Follow Ballpark Digest on Google + and add us to your circles!