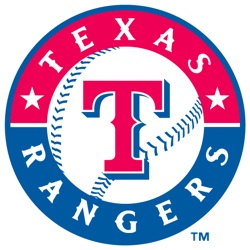 The Texas Rangers are seeking to make changes to liquor laws in Rangers Ballpark in Arlington to allow more sales of wine and hard liquor at concession stands.
The issue: while beer can be easily found at ballpark concession stands, wine and hard liquor is not. That relates to the Arlington liquor laws and how they apply to the ballpark: basically, any areas selling wine and hard liquor have their own State of Texas liquor licenses. Folks buying a mixed drink in a designated bar area can't bring the drink out to the seating bowl. And this also prevents people from buying beer on the lower level from bringing it to upper levels. Right now the lack of booze portability limits the movement of fans throughout the ballpark.
"Depending on where you sit, there's probably a long walk to get there," Rick George, Rangers President of Business Operations, told CBS DFW. "There's only a couple of areas in the ballpark that we're allowed to serve wine on the concourse. Its a real inconvenience for the fan."
The solution: change the liquor laws in Arlington, which would also extend to city liquor stores. This would expand the number of concession stands selling wine and allow folks to more freely move through the ballpark with drinks in hand.
"And we're addressing that on a state level, the portability issue," George said. "We've got several, multiple permits and we want to combine that into one, so people can transport the beverage of their choice through different levels of the ballpark."
—-
Share your news with the baseball community. Send it to us at editors@augustpublications.com.
Are you a subscriber to the weekly Ballpark Digest newsletter? You can sign up for a free subscription at the Newsletter Signup Page.
Join Ballpark Digest on Facebook and on Twitter!
Follow Ballpark Digest on Google + and add us to your circles!