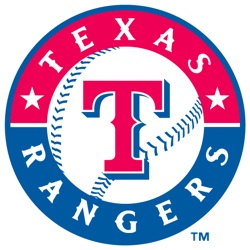 Nice attendance record for the Texas Rangers: With a crowd of 48,089 in Sunday night's game, the team finished the 2012 home season with a final attendance of 3,460,280 in 81 dates at Rangers Ballpark in Arlington.
The Rangers' previous club records were a total attendance of 2,946,969 in 2011 and an average of 40,374 in 1994. The 2012 figure is an increase of 513,311 over the final 2011 total.
Texas will finish third in the majors in total attendance behind Philadelphia (3,565,718) and the New York Yankees (3,407,971 with 3 dates remaining) and in average attendance per home date at 42,720 behind Phillies (44,021) and Yankees (43,692).
Texas also established club records with 38 sellouts (21 in 1994) and 59 crowds in excess of 40,000, including the season's final 10 dates.
"On behalf of the entire Rangers organization, I want to thank our fans for their outstanding support this season," said Rangers CEO and President Nolan Ryan. "A final attendance of over 3.4 million is a tremendous accomplishment for our franchise, and it is certainly a tribute to the best fans in Major League Baseball. We really appreciate all of the support."
—-
Share your news with the baseball community. Send it to us at editors@augustpublications.com.
Are you a subscriber to the weekly Ballpark Digest newsletter? You can sign up for a free subscription at the Newsletter Signup Page.
Join Ballpark Digest on Facebook and on Twitter!
Follow Ballpark Digest on Google + and add us to your circles!