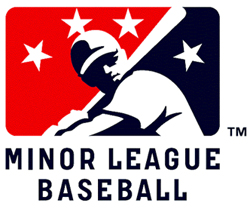 The Champaign City Council will hear a report on the potential of professional baseball in that Illinois community, with both affiliated and independent ball on the agenda.
The county will hear a presentation from the Illinois Business Consulting group, a student-run organization operating under the University of Illinois College of Business, regarding a feasibility study on whether baseball will work in the community. (You can read the full report here.) It's a fairly comprehensive document, covering potential revenues and concluding that a $20-million facility with fairly high annual rents ($222,000-$333,000) and a revenue split on tickets could work. We're not quite sure about the conclusion that the Peoria Chiefs (Low Class A; Midwest League) is an unsuccessful franchise, but an estimate that the team can draw over 3,000 fans a game based on population and income levels seems reasonable.
Of course, being able to support baseball and funding a 5,000-6,000-seat, 20-suite new ballpark are two different things. Any funding plan would need to be more sophisticated than what's been thrown out here Champaign Mayor Don Gerard has been a noted supporter of pro ball in his area, but in a morning TV news report he indicated it would take private money to make pro ball work in his city. However, there's the potential for a few partners. Steve Malliet, owner of the Normal CornBelters (independent; Frontier League), has already expressed interest in the market, and we're guessing the Class A Midwest League will be exploring the area as well, if territorial issues with the Chiefs can be addressed., as this is open territory. Indeed, there's talk among owners that a Midwest League team may be available at the right price in the future.
RELATED STORIES: Two new ballparks emerging in Champaign?; Champaign takes another run at new ballpark; Champaign to study ballpark issues
—-
Share your news with the baseball community. Send it to us at editors@augustpublications.com.
Are you a subscriber to the weekly Ballpark Digest newsletter? You can sign up for a free subscription at the Newsletter Signup Page.
Join Ballpark Digest on Facebook and on Twitter!
Follow Ballpark Digest on Google + and add us to your circles!