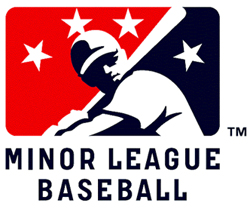 Peter O'Malley, who last week announced his intention to bid on the Los Angeles Dodgers, is back in baseball — in Vero Beach, as an investor in Vero Beach Sports Village (VBSV), formerly known as Dodgertown.
Peter is the 73-year-old son of Dodgers scion Walter O'Malley, who moved the team from Brooklyn to California and built Dodger Stadium with private funding. Walter was also responsible for building Dodgertown and Holman Stadium. Peter O'Malley served as the director of the facility from 1962-65 before being named Dodgers' President in 1970. For decades, he has also heavily been involved in the promotion of baseball on the youth, Olympic and international levels. After Frank McCourt announced his intentions to sell the Dodgers and Dodger Stadium, O'Malley informed Bud Selig about his interesting in putting together an investor group for a possible bid.
Minor League Baseball took control of Dodgertown after the Dodgers moved spring-training operations to Arizona in 2009. The goal: run it with youth tournaments, umpire school, corporate events and other activities. But that plan never generated enough revenue, forcing MiLB to run the facility at a loss.
O'Malley will be one of five equal partners in VBSV management: MiLB will retain a share, while the other three shares come from O'Malley's sister, Terry Seidler, and former Dodger star pitchers Chan Ho Park and Hideo Nomo. O'Malley will be chairman and CEO, MiLB President Pat O'Conner President and COO, and Craig Callan will continue in his current role in the operation of VBSV. Callan has worked for 33 years at the historic facility.
MiLB will submit the proposed transfer of its VBSV lease to officials of Indian River County, which owns the facility, for approval.
Seidler first worked at VBSV in the mid-1950s when she was the secretary for the Dodgertown Summer Camp for Boys. She owned the Dodgers with her brother Peter from the death of their father in 1979 until 1998.
"This combined effort of Minor League Baseball, the O'Malley and Seidler families and members of our extended baseball family will undoubtedly have a positive impact on Vero Beach Sports Village," O'Conner said. "Peter O'Malley and his family have a long and storied history in Vero Beach and baseball in general, both domestically and internationally.
"Chan Ho Park and Hideo Nomo provide insight from a player's perspective, as well as enormous credibility in Asia and the Pacific Rim. We believe this new partnership will enhance our ability to utilize the facility for local, domestic and international sports programs as we continue to attract an array of visitors."
"I embrace this wonderful opportunity to use this iconic facility that my family has cherished for decades to promote baseball," said O'Malley. "Vero Beach Sports Village should always be an asset and a jewel to the citizens of Vero Beach and Indian River County and I look forward to adding further luster to its rich history.
"We know the Dodgers have a long-term spring training commitment with the community of Glendale, Arizona, and our endeavor in Vero Beach in no way impacts that relationship."
Nomo spent all or parts of seven of his 12 Major League seasons with the Dodgers. He has been bringing Japanese youth players to the United States for the last couple of years to play against their American counterparts and share information about each other's cultures.
RELATED STORIES: O'Malley: I want to bring the Dodgers home; Minor League Baseball bailing on Vero Beach lease; MILB: Heaviest use of Vero Beach baseball facilities since 1940s
—-
Share your news with the baseball community. Send it to us at editors@augustpublications.com.
Are you a subscriber to the weekly Ballpark Digest newsletter? You can sign up for a free subscription at the Newsletter Signup Page.
Join Ballpark Digest on Facebook and on Twitter!
Follow Ballpark Digest on Google + and add us to your circles!