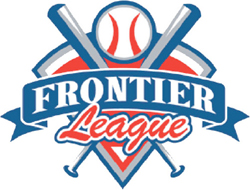 Independent baseball will return to London's historic Labatt Park next summer, as the 2012 Frontier League schedule released today adds both London and Schaumburg to the mix.
That Schaumburg would be in the Frontier League was previously announced when the Alexian Field lease and rights to the market were sold to attorney Pat Salvi, already the owner of the Gary-SouthShore RailCats (independent; American Association). London takes the place of Oakland County in the league, playing out of what some consider the oldest ballpark still in existence, depending on how you measure a ballpark.
The ballpark, one of the oldest in the world, has hosted plenty of professional baseball during itslong and storied history. It recently was named Canada's favorite ballpark by Baseball Canada, an award reserved for non-pro venues. This would not be the first Frontier League team in London: the London Werewolves played at Labatt Park from 1999 to 2001.
Both new teams open their home schedules on Friday, May 26. Team names have not been announced.
RELATED STORIES: London back in the Frontier League?; Labatt Park named Canada's favorite ballpark
—-
Share your news with the baseball community. Send it to us at editors@augustpublications.com.
Subscribers to the weekly Ballpark Digest newsletter see features before they're posted to the site. You can sign up for a free subscription at the Newsletter Signup Page.
Join Ballpark Digest on Facebook and on Twitter!