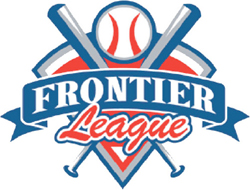 London's Labatt Park could once again host independent Frontier League baseball, as the owner of the dormant Oakland County Cruisers franchise is negotiating a lease with the Ontario city.
A one-year lease with a five-year option will be presented to the city council's community and neighbourhoods committee on Sept. 28. The team would pay the city a base rent of $25,000 and would also pay $23,000 for scoreboard upgrades, according to the London Free Press.
The ballpark, one of the oldest in the world, has hosted plenty of professional baseball during itslong and storied history. It recently was named Canada's favorite ballpark by Baseball Canada, an award reserved for non-pro venues. This would not be the first Frontier League team in London: the London Werewolves played at Labatt Park from 1999 to 2001.
Though the franchise has its roots with the Oakland County team, it is under new ownership: David Martin bought it recently.
RELATED STORIES: Labatt Park named Canada's favorite ballpark
—-
Share your news with the baseball community. Send it to us at editors@augustpublications.com.
Subscribers to the weekly Ballpark Digest newsletter see features before they're posted to the site. You can sign up for a free subscription at the Newsletter Signup Page.
Join Ballpark Digest on Facebook and on Twitter!