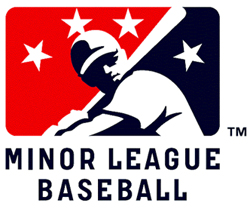 After losing a million dollars operating Vero Beach Sports Village last year and another half-million this season, Minor League Baseball has found someone else to assume to the lease to the former Dodgertown.
MiLB would still have a presence at the facility, but the new leaseholder would be bringing in events beyond the tournaments and University of South Florida football training camp currently scheduled by MiLB.
The place has been busy: more than 300 baseball games were played at the complex under a deal with RussMatt Baseball. But revenue has proven to be elusive, and with such a large amount of cash flowing out of MiLB coffers to subsidize the complex, the decision was made to pull the plug.
But not after some acrimony. After a spat between Indian River County and MiLB over who was paying for the cost of new signs at the complex, earlier this week MiLB President Pat O'Conner ordered they be covered with blue tarp. "I just decided if they were not going to reimburse us I was going to cover them up," O'Conner told a local TV station. "I've done a lot of things for that county and that facility and I don't appreciate the way we've been treated." From the news article:
Indian River County Administrator Joe Baird said the contract allowed so much for branding of the facility. Baird said Budget Director Jason Brown and County Attorney Alan Polackwich looked at the contract to see if money allocated for renewal and replacement could be used to pay or the signs, but it was determined that could not be done.
O'Conner said the county has been responsible for delays in making other improvements at the facility, including the installation of lights at the practice fields, and had also hampered the organization in attracting business there, although he declined to get into specifics.
The lease will change hands once the new leaseholder transfers $1.2 million into an escrow account.
RELATED STORIES: MiLB: Heaviest use of Vero Beach baseball facilities since 1940s
—-
Share your news with the baseball community. Send it to us at editors@augustpublications.com.
Subscribers to the weekly Ballpark Digest newsletter see features before they're posted to the site. You can sign up for a free subscription at the Newsletter Signup Page.
Join Ballpark Digest on Facebook and on Twitter!