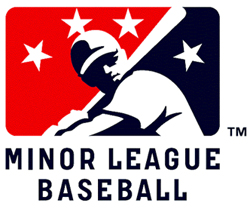 Professional Sports Catering announced today that it has entered into a joint venture partnership with Mandalay Baseball Properties. In the new partnership, PSC will maintain majority ownership and management of the company while Mandalay will add its extensive management expertise and experience in Minor League Baseball, and will become an active partner in the growth of PSC.
"PSC is extremely excited to welcome Mandalay Baseball Properties to PSC," said Tom Dickson, PSC Chief Executive Officer. "Mandalay Baseball is one of the premier ownership groups of Minor League Baseball teams in the United States. Their energy, knowledge of the industry, and vast experience will help drive our company to a new level."
Mandalay Baseball currently owns and/or operates six Minor League Baseball teams across the country: Dayton Dragons (Class A; Midwest League), Erie SeaWolves (Class AA; Eastern League), Frisco RoughRiders (Class AA; Texas League), Oklahoma City RedHawks (Class AAA; Pacific Coast League), Staten Island Yankees (short season A; NY-Penn League) and the Scranton/Wilkes-Barre Yankees (Class AAA; International League). They are known for providing affordable family entertainment, and are often recognized by the Minor League Baseball community for top-ranking attendance.
"We are delighted to form this partnership with PSC and are excited about the unique value proposition they offer in the market," said Art Matin, CEO of Mandalay Baseball Properties. "We have been very impressed with their people and the results that PSC has delivered to their existing clients. We look forward to contributing to the very exciting growth prospects for the company."
While specific terms of the deal are not being disclosed, the name of the company will not change. The fundamental principles of the company, which have propelled it to become the fastest growing concessionaire in Minor League Baseball, will also remain unchanged.
The announcement comes on the heels of tremendous growth for PSC. The company added four teams to their portfolio of clients for the 2011 season, including the Peoria Chiefs (Low Class A; Midwest League), High Desert Mavericks (High Class A; California League), Asheville Tourists (Low Class A; Sally League) and the Kane County Cougars (Low Class A; Midwest League).
About PSC
Professional Sports Catering, LLC, a full service food and beverage company, was launched in 2006 by Dickson and his partner, Sherrie Myers. Dickson and Myers, the successful owners of Minor League Baseball teams including the Lansing Lugnuts and Montgomery Biscuits, started PSC to serve the needs of minor league baseball teams across the country. The PSC business model focuses on high quality, fresh, cooked-before-your-eyes food, and an almost obsessive level of customer service and partnership with its clients. PSC now manages the food and beverage operations for eleven Minor League Baseball teams, and is poised for significant future growth.
About Mandalay Baseball Properties
Mandalay Baseball Properties, LLC, is a national owner/operator of Minor League Baseball franchises. In addition to an in-depth consulting relationship with the Winston-Salem Dash, MBP currently owns and/or operates the Dayton Dragons, Erie SeaWolves, Frisco RoughRiders, Oklahoma City RedHawks, Staten Island Yankees, and the Scranton/Wilkes-Barre Yankees. MBP has found that by providing unparalleled, affordable family entertainment, its teams can become an invaluable asset and integral part of the fabric of the communities in which they play.
Share your news with the baseball community. Send it to us at editors@augustpublications.com.

Subscribers to the weekly Ballpark Digest newsletter see features before they're posted to the site. You can sign up for a free subscription at the Newsletter Signup Page.
Join Ballpark Digest on Facebook and on Twitter!