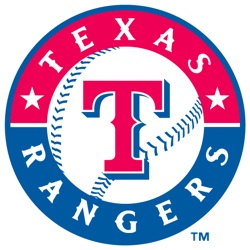 In an abrupt move, Chuck Greenberg is reportedly out as managing general partner of the Texas Rangers and CEO of the team's holding company, according to the Dallas Morning News.
The announcement could come as soon as today.
Greenberg, a longtime minor-league owner and operator — his teams include the State College Spikes (short season; NY-Penn League) and the Myrtle Beach Pelicans (High Class A; Carolina League) — helped put together a bid for the Rangers with legendary Nolan Ryan that took control of the team last season, culminating with a run to the World Series. Since then Greenberg has been involved with positioning the team for the 2011 season, losing Cliff Lee in free agency but putting together a $13 million overhaul of Rangers Ballpark in Arlington.
Greenberg had a small stake in the team, working under a contract that would give him more of the team as certain financial milestones were reached. From the Morning News:
Apparently, somewhere during the 16-month purchase process or during the seven months since the club was officially transferred from Tom Hicks to the coalition of owners Greenberg put together, he lost sight of the fact that he was CEO and managing general partner.
He was a lot of titles, but not the owner.
And when you don't own something, it can easily be yanked away, as it apparently was over the last week….On Saturday, as the ownership group was to get together again for a weekend full of activities in conjunction with a spring training board meeting, Greenberg was abruptly leaving Arizona. He and Ryan were supposed to host a private party for the club's employees and players on Sunday night. Greenberg was not in attendance.
What is starting to emerge is a picture of a man who was perhaps seduced by the challenge of landing the team and then obsessed with running it, even when he didn't have ultimate or unilateral authority to do so.
Pretty harsh.
Share your news with the baseball community. Send it to us at editors@augustpublications.com.
Subscribers to the weekly Ballpark Digest newsletter see features before they're posted to the site. You can sign up for a free subscription at the Newsletter Signup Page.
Join Ballpark Digest on Facebook and on Twitter!