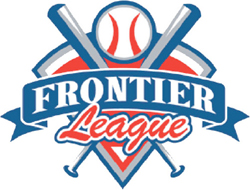 The independent Frontier League unveiled a 2011 schedule today that includes the new Joliet team playing out of Silver Cross Field; the big news is the the Oakland County Cruisers will go dark for the season and will not resume operations until a new ballpark is finished.
Basicall, the Frontier League will be the same in 2011 as 2011 except for one change: a new Joliet team replacing Oakland County. To make room for the new Joliet club, the Frontier League asked the Oakland County Cruisers to sit out the 2011 season while finalizing construction on their new Diamond at the Summit ballpark in Waterford Township, Michigan. The Cruisers will return to Frontier League play for the 2012 season.
Players under contract to the Cruisers will be released via a dispersal draft on Monday, Dec. 20.
"Frontier League owners and the Commissioner's Office have worked very closely with (Cruisers President) Rob Hilliard and EVP Tim Birtsas to bring about a solution that enables us to immediately add a great Chicago-area market like Joliet and to provide the best possible scenario for the Cruisers to break into the metro-Detroit region," said Commissioner Bill Lee.
"While we were fully prepared to play the initial part of our 2011 season in an area college facility and the latter part of our schedule in a semi-completed stadium," said Hilliard, "the ideal situation is to unveil a brand new, state-of-the-art venue with our organization being able to hire the right people and to give them a full season to properly market the Cruisers."
Construction bids for the new Cruisers ballpark should be released before the end of the year.
RELATED STORIES: Cruisers: We'll be ready to play in new ballpark in 2011
Share your news with the baseball community. Send it to us at editors@augustpublications.com.
Subscribers to the weekly Ballpark Digest newsletter see features before they're posted to the site. You can sign up for a free subscription at the Newsletter Signup Page.
Join Ballpark Digest on Facebook and on Twitter!