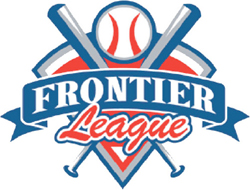 The new Joliet team in the independent Frontier League is launching a name-the-team contest and is starting with a solid list of names already suggested by others, including our favorite: the Jailbirds.
Names already on the docket also include Pioneers, '66ers, Gems, Jackrabbits, Old-Timers, Gravel, Stonecutters, Luckys, Steelheads and Jailers.
"We have had many brainstorming sessions about the team name which have resulted in several good ideas," said team President Bill Waliewski, "We are seeking community input to make sure that we have considered every possibility and to get opinions from the fan base."
Fans may send suggestions to either of two e-mail addresswa: silvercrossfield@gmail.com or steelcitybaseball@gmail.com. Further details and contest rules can be found at a special website which has been set up pending the naming of the team. The team name will be selected by a committee of team management and owners and will be chosen from all fan suggestions.
A drawing will be held on Tuesday, December 21 to determine the winners of 66 prize packages. The grand prize will include a team jersey, a luxury suite for opening night, participation in the first pitch ceremony on opening night and two season tickets for the 2011 season. Winners will be drawn from the entire field of entries, regardless of the name suggested. Multiple names may be submitted, however, names will be culled to allow only one drawing entry per person.
"It is important for us to come up with a name that will represent Joliet and Will County well and become a household word in short order." said General Manager John Dittrich. "Fan input is important and we hope to come up with a name that will resonate with our fan base."
The team name, colors and logo will be unveiled at a special event in early January, the exact date and location to be announced.
RELATED STORIES: New group takes control of Joliet ballpark; Joliet approves Steel City Baseball lease for Silver Cross Field; Joliet to enter Frontier League if lease approved; Joliet bid to enter Frontier League under consideration; Joliet city officials to lobby at Frontier League meetings; Joliet throws monkey wrench in league mergers; New for 2011: North American League; Three indy leagues joining forces for 2011?; Seals: Canaries in the coal mine?
Share your news with the baseball community. Send it to us at editors@augustpublications.com.
Subscribers to the weekly Ballpark Digest newsletter see features before they're posted to the site. You can sign up for a free subscription at the Newsletter Signup Page.
Join Ballpark Digest on Facebook and on Twitter!