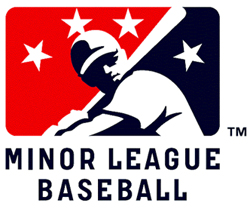 There's a lot of misinformation and misapprehension about what happens next in the affiliation process for MiLB and MLB teams, but one thing is certain: an existing minor-league team is guaranteed a parent no matter what. So Doubledays, Sounds and Muckdogs fans can relax: a team's return is not dependent on the player-development process.
We've experienced a flood of email from fans who worry that their favorite teams will go under if they don't have a major-league team providing players. This is impossible: the franchise agreement signed by every affiliation deal guarantees a major-league parent.
So, let's say the Toronto Blue Jays do indeed bail on the Auburn Doubledays (short season; NY-Penn League) or the Milwaukee Brewers bail on the Nashville Sounds (Class AAA; Pacific Coast League). That does not mean the Doubledays go out of business or the Sounds fold. It means that another MLB team must step up and sign a player-development contract. If no team steps up, MiLB will assign a new MLB parent, whether they like it or not. This actually doesn't happen very often; usually teams see the handwriting on the wall and come to an agreement before they're forced into one. (The calendar: MLB teams have until tomorrow to negotiate a renewal or inform MiLB they want to terminate ties with an affiliate. The affiliate is then informed next week; teams have between Sept. 16 and Sept. 30 to find a new partner.)
Now, all this happens under the surface; MiLB takes tampering and affiliate chatter very seriously, so you don't find teams willing to discuss affiliations on the record (and rarely off). A lot is read into this lack of chatter.
What is complicating matters is the uncertain financial future for the bottom of the NY-Penn League; president Ben Hayes recently said that teams like Auburn, Batavia, Vermont and Jamestown may have a harder time succeeding because of their markets and limited facilities. True enough: the financial travails in both Batavia and Jamestown have been well-documented in recent years, with the Rochester Red Wings (Class AAA; International League) stepping in at one point to run the Muckdogs. But these issues have nothing to do with affiliation status.
Indeed, some of these issues may work out on their own. In Burlington, city officials are now involved in the process of finding renovation funds for Centennial Field; the ballpark is owned by the university, and the new interest shown by the city bodes well for something happening there. We're not quite so sanguine about the long-term prospects of Auburn and Batavia (especially Batavia), but there aren't many alternatives out there in any case. (No, we don't see either team moving to Niagara's Sal Maglie Stadium.) Still, the teams won't simply fold, as some are suggesting: a NY-Penn League franchise is a multi-million-dollar asset, and with buyers for those teams still around, there's no way the Auburn Doubledays will simply cease to exist. So relax, everyone, and have a nice offseason waiting for the 2011 season opener.
Share your news with the baseball community. Send it to us at editors@augustpublications.com.
Subscribers to the weekly Ballpark Digest newsletter see features before they're posted to the site. You can sign up for a free subscription at the Newsletter Signup Page.
Join Ballpark Digest on Facebook and on Twitter!