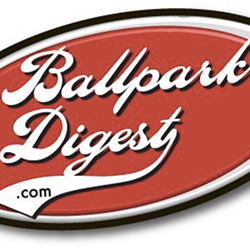 After a first round that saw a high level of activity and a few notable upsets, it's time for the Sweet Sixteen round of the 2023 MLB Best of the Ballparks fan vote. So it's time to vote!
In the end, the voting wasn't nearly as close as expected in many brackets, which could be an outgrowth of certain matchups involving some not very beloved ballparks. But there were definitely some upsets along the way, too, as with Comerica Park defeating Citi Field and Great American Ball Park defeating Yankee Stadium–no love for the New York City teams outside of the Big Apple, apparently. Also on the upset side of the ledger: Busch Stadium defeating T-Mobile Park and Coors Field defeating Kauffman Stadium, a ballpark that traditionally does very well in our annual fan vote. Over 11,000 people voted at least once in the initial round.
So we move on to the Sweet Sixteen round. Receiving the most votes in the first round among the contested brackets: Petco Park (San Diego Padres), Oracle Park (San Francisco Giants), Oriole Park (Baltimore Orioles), Fenway Park (Boston Red Sox), and Target Field (Minnesota Twins).
Our rankings are not the result of a formal pseudo-scientific grading system, but rather recommendations based on years of attending games, seeing how the ballparks function behind the scenes, how these ballparks have made an impact in their communities, noting how ballparks are regarded within the industry and seeing how fans voted in 2022.
The rankings are very loose, so please don't take offense if your favorite has a low seeding in these brackets. Generally speaking, we divide these rankings into three tiers: elite (the top 12), outstanding (the middle 14) and in need of work (the bottom four). In the case of the bottom four, it's no secret that MLB teams are seeking replacements or drastic renovations.
Some things to note. First, you are allowed to vote multiple times, but you can only vote once per day. Second, you don't need to fill out a full slate: partially filled lineups will count. A running tally of the vote will be presented at the bottom of this page in the form of brackets. Vote below:
Here is the schedule for all the 2023 Best of the Ballparks fan votes:
Grapefruit League, Completed
Cactus League, Completed
College Baseball, Completed
MLB, Now-April 26
Triple-A, April 17-May 7
Double-A, May 5-May 27
High-A, May 19-June 11
MLB Partner Leagues, May 24-June 9
Single-A, May 25-June 20
Summer Collegiate, May 29-June 23
MLB Summer Collegiate, June 4-June 21