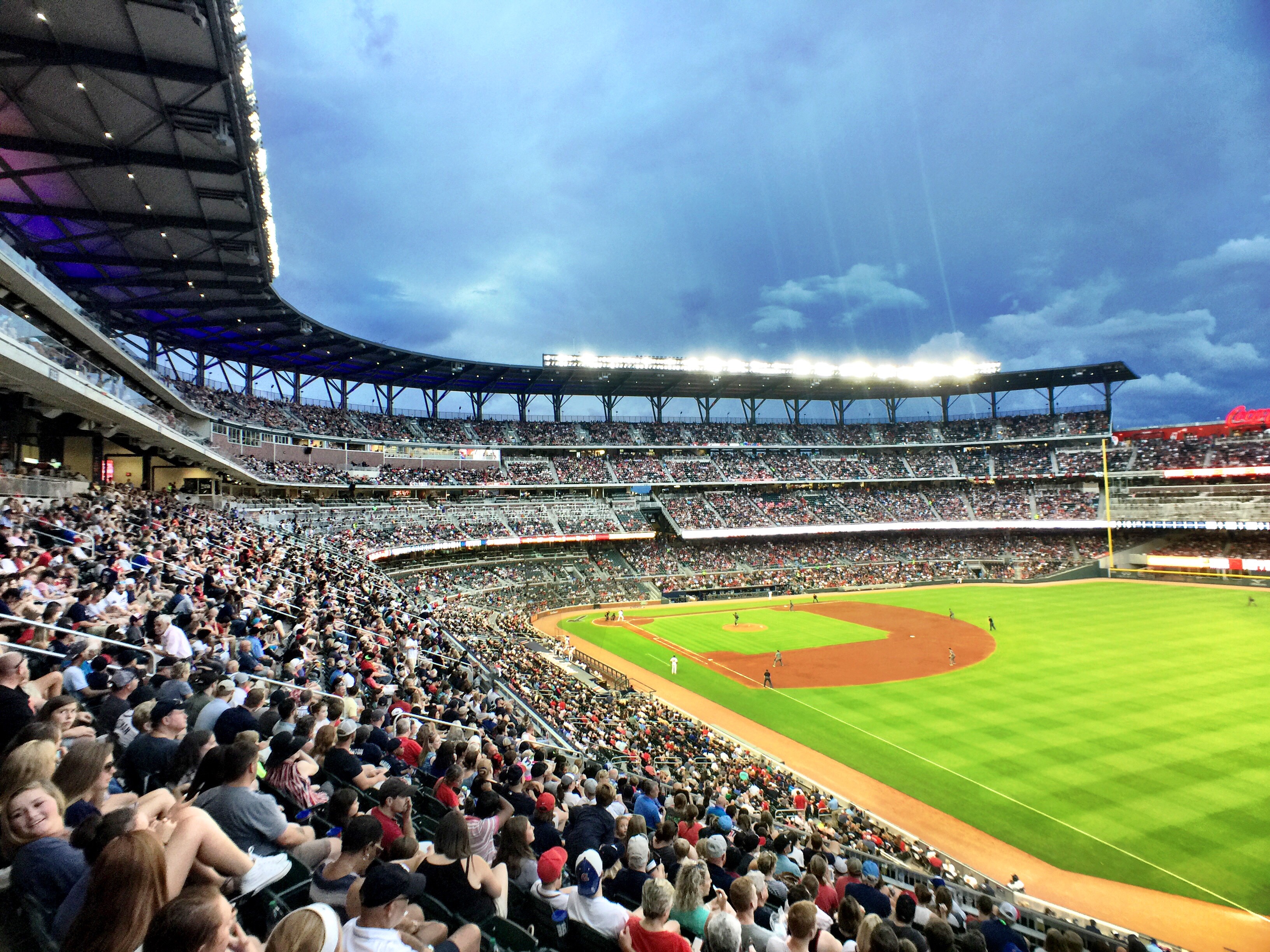 Now that SunTrust has officially merged with BB&T, resulting in a new Truist banking brand, you can expect a new name for Atlanta Braves home SunTrust Park in 2020.
The finalization of the merger has been planned for months, as has the rebranding of the bank to Truist. So both sides have had plenty of time to map out the new branding, but the logistics can be daunting: there are 150 signs that need to be updated, including some major branding on top of the scoreboard. From the Atlanta Journal-Constitution:
"There is going to be a date where we are no longer called SunTrust Park and we're called Truist something," [Braves president and CEO Derek] Schiller said in an interview with The Atlanta Journal-Constitution. "That date is not finalized, but I definitely think it's sooner rather than later."
Asked if the new name will be Truist Park, which would be the simplest change, Schiller said: "You know, we haven't announced that yet."
He said the Braves are "working closely" with Truist executives "on the integration of that name into a new ballpark name. We've been working together on logos and all kinds of things.
"I would expect we're going to move fast on announcing those types of things once we get into the new year," he said.
The naming-rights partnership between the Braves and SunTrust was first announced in 2014. Notably, BB&T has also been a major player in sports facility naming rights, including various ballparks around affiliated minor league and independent baseball. That includes the BB&T Ballpark moniker used for the homes of the Winston-Salem Dash (High A; Carolina League) and Charlotte Knights (Class AAA; International League), BB&T Ballpark at Historic Bowman Field for the Williamsport Crosscutters (Short Season A; NY-Penn League), and the High Point Rockers' (independent; Atlantic League) BB&T Point.
RELATED STORIES: SunTrust Park Name Change Not Expected in 2019 Season; SunTrust Park Name Change Expected