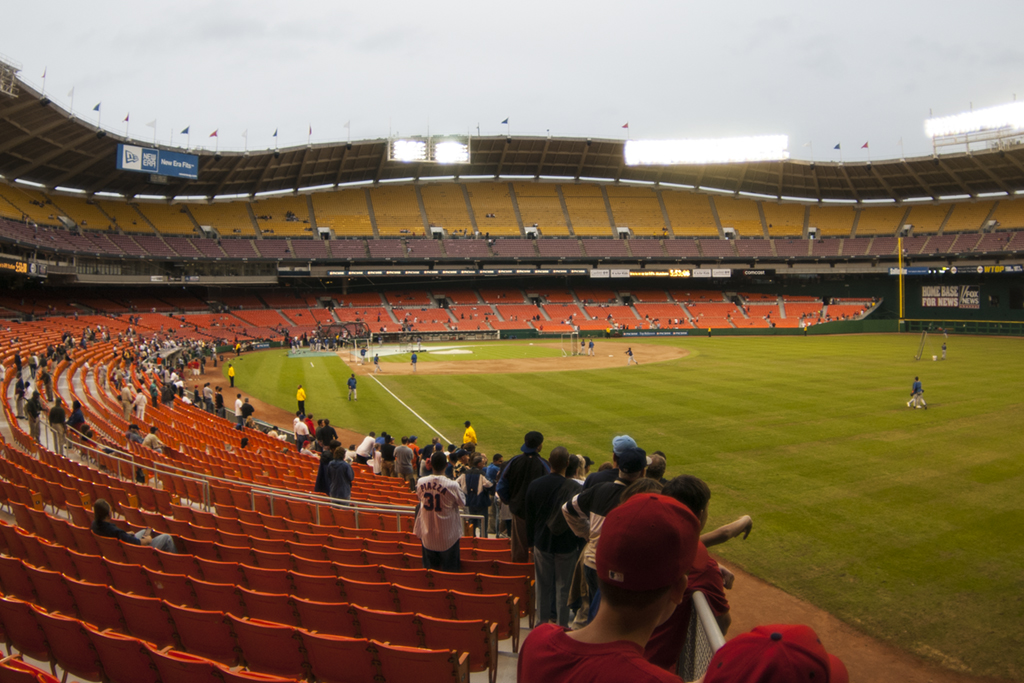 To eliminate the high costs of keeping the facility standing, Washington, DC officials are planning to demolish RFK Stadium–former home of the Washington Senators and Washington Nationals–by 2021. 
Built and designed as a multipurpose venue when it opened as D.C. Stadium in 1961, RFK Stadium had two stints as a home to a Major League Baseball franchise. The expansion Senators played there from 1962-1971, before relocating to Arlington, TX to become the Texas Rangers. It was not until 2005 that MLB made its full-time return to RFK Stadium, as the Nationals arrived for a three-season stint while awaiting the completion of Nationals Park in 2008.
RFK Stadium has gone largely unused since MLS's D.C. United–its last major sports tenant–played its final match there in the fall of 2017, which has prompted increased expectations that it will be demolished in the coming years. The future of the stadium is now becoming clearer, as D.C. officials announced Thursday that RFK Stadium will be demolished by 2021. Financial implications for keeping it standing have been cited as the primary motivator for moving forward with demolition, as the city is spending $2 million annually for maintenance and related expenses plus an additional $1.5 million in utilities.
What officials are stressing, however, is that the demolition is not tied to any effort to lure the NFL's Washington Redskins–who played at RFK Stadium from 1961-1996–back to the site. Although there has been some sentiment for seeing the franchise return to the RFK Stadium site as it maps out its plans to replace FedEx Field in suburban Landover, MD, District officials indicate that there have not been serious conversations with the organization about a new stadium in over a year. More from the Washington Post:
"We don't want to throw money after a resource that's exceeded its useful life," Events DC President Gregory A. O'Dell said.
The demolition also will make it easier for the District to move ahead with plans over the next five to seven years to build a $500 million recreational and event space for residents and tourists, O'Dell said.
He and other officials pushed back against speculation that the city was bulldozing RFK to pave a path for the Redskins to replace it with a new stadium. John Falcicchio, chief of staff to Mayor Muriel E. Bowser (D), said the District has had "no substantive conversations" with the team about a new stadium in 13 months.
Redskins spokesman Tony Wyllie said the team would have only one comment: "We support the mayor's decision."
While some fans and a few elected officials like the idea of a new NFL stadium at the site, there are plenty of hurdles that would need to be overcome to make that idea a reality. Those include uncertainty over long-term control of the site, as well as debate over the proper uses of the land. Sister site Football Stadium Digest looks at those obstacles in more detail.
Events DC has issued a request for proposals from prospective demolition service firms, with a response deadline of October 25. The current timeline calls for RFK Stadium to be mostly demolished by fall 2021.
RELATED STORIES: End of an Era at RFK Stadium; RFK Stadium future subject of meetings