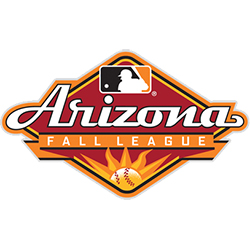 We have some changes with the Arizona Fall League beginning in 2019, as Major League Baseball is shifting the schedule earlier and placing Bill Bavasi in charge of all operations.
Beginning in 2019, the Arizona Fall League's schedule will now start in mid-September, with the season launching on Tuesday, Sept. 17 and ending on Saturday, Oct. 26. Additionally, the annual Fall Stars Game will be held on Saturday, Oct. 12 while the AFL Championship Game will be scheduled for Sunday, Oct. 27.
The amended timeline allows Minor League players to avoid downtime at the end of their seasons and instead transition directly into the Arizona Fall League schedule. In particular, pitchers will have the opportunity for more continuous rest in preparation for the following year's playing schedule. The new AFL schedule more closely aligns with timing of Clubs' traditional Instructional Leagues.
Additionally, MLB teams will now be able to nominate any player under contract in their organization to participate in the AFL. This change, which will offer flexibility to clubs who may want to select a player at any level for additional development following traditional Minor or Instructional Leagues, will be evaluated following the 2019 AFL season.
Bill Bavasi, who has spent nearly four decades as an MLB and team executive, will now oversee all operations of the Arizona Fall League. Bavasi is responsible for implementing all rules and regulations of the AFL, communicating directly with clubs regarding player selections, and coordinating AFL efforts with MLB's various business functions at the Commissioner's Office. Bavasi, who is based out of Scottsdale, Ariz., previously served a variety of baseball operations roles, including as the Director of the MLB Scouting Bureau and General Manager of MLB teams (California/Anaheim Angels, 1994-1999; Seattle Mariners, 2003-2008), among other positions.
We also have a slight change in venues, as only four will be used in 2019, as opposed to the traditional six. In 2019, the AFL will play its 182-game schedule (30 regular season games per team, the Fall Stars Game, and the AFL Championship Game) at four of these ballparks–Camelback Ranch, Peoria Sports Complex, Salt River Fields and Sloan Park–with a return to all six venues expected for the 2020 season. Scottsdale Stadium will be undergoing renovations in 2019 and early 2020.