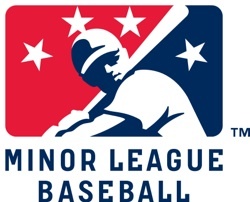 Thanks to an effort that includes volunteers from four Iowa-based Minor League Baseball clubs, work has taken place to repair the Field of Dreams site. 
Field of Dreams stands as a beloved film for many baseball fans, making the production site near Dyersville, IA a sought-after destination for tourists. The field was recently damaged in January, however, when vandals drove over the surface and left ruts that were up to four inches deep.
Seeking to get the field back in working order, a group of volunteers organized by MiLB hav e assisted in repairs. That includesfront office members from four Iowa-based clubs, including the Iowa Cubs (Class AAA; Pacific Coast League), and the Low A Midwest League's Cedar Rapids Kernels, Clinton Lumberkings, and the Quad Cities River Bandits. With a strong contingent of volunteers, the group has been able to start repairing the damage to the field. More from the Quad-City Times:
Jeff Lantz, an Iowa City native and the senior director of communications for Minor League Baseball, organized the effort which was originally scheduled to take place last month but was postponed three times because of lingering winter weather.
"Our clubs across the country help their communities in a lot of ways and when we learned of the need for help in Dyersville, it was a no-brainer,'' Lantz said. "We had the expertise to help and when we reached out, the response was immediate. This is a place that is very special to all of us in baseball.''
Lantz said Steve Bush and his Bush Sports Turf company provided much of the equipment needed to rebuild the field.
From a sod cutter to a laser grader and equipment needed to reposition the pitcher's mound and home plate, the equipment and the people to operate it were provided.
Field of Dreams was originally released in 1989, and went on to become one of the most beloved–and perhaps one of the most quoted–baseball movies ever made. As for the production site, the field has remained intact over the years, though there has been an attempt to develop the film site into a destination sports complex for baseball tournaments.