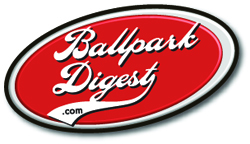 National Sports Service has expressed interest in placing a team at a new multi-use venue in Clarksville, TN, where a facility could be developed as part of a larger complex. 
As proposed, the ballpark would be constructed within a multi-sport complex that factors into Clarksville mayor Kim McMillan's proposed 2017-18 budget. The budget includes $6.5 million for the acquisition to land near Interstate 24, exit 8 for the development of the complex, as well funding for more design work.
In a letter, National Sports Service president Matt Perry stated his firm's interest in operating a franchise that would serve as the venue's main baseball tenant, and described the location as "ideal" for a multi-use facility. National Sports Service would look to be significantly involved in the project, and one local official confirmed that he has been in contact with the firm. More from The Leaf-Chronicle:
Over the past 20-plus years, National Sports Services has opened eight new arenas and stadiums and supervised many team start-ups.
That appears to be the plan for Clarksville. Perry's letter specifically states they work to develop stadiums "which our firm can operate if desired, and in which we'll also commit to place and operate a primary baseball tenant."
Perry said his firm has worked with successful stadium projects in markets such as Lexington, Kentucky; Harrisburg, Pennsylvania; and South Bend, Indiana, which are comparable in size to Clarksville.
Cal Wray, executive director of the local Economic Development Council, has been in talks with NSS and hosted Perry on a visit to Clarksville.
"National Sports Services is an experienced firm, and they really like our market," Wray said in the release. "They have strong connections with several levels of minor league baseball, and they also work with pro soccer and minor league hockey. So they bring a lot of options to the table."
Last month, National Sports Services expanded its portfolio, as it was introduced as the new owner of the Wilmington Sharks (summer collegiate; Coastal Plain League).