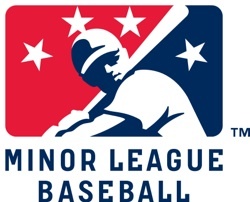 Plaintiffs in a lawsuit concerning Minor League Baseball player wages have been granted a key appeal. 
In July, U.S. Magistrate Judge Joseph Spero decertified the lawsuit against Major League Baseball as class action. Citing the nonuniform standards applied to players for offseason workouts–for which they are not compensated–Spero stated that a class action suit could not apply to this case, because such activity cannot be broadly regulated and monitored through federal and state wage laws.
"Class members can demonstrate minimum wage and overtime violations only by demonstrating that their rate of pay fell below the minimum wage rate and that they worked the requisite hours to be entitled to overtime pay, both of which will turn on the number of hours of compensable work they performed and the amount of compensation they received for that work," Spero wrote in that ruling. "The court concludes that the individualized issues that will arise in connection with adjudicating these questions will be extensive and will make class-wide treatment of plaintiffs' claims virtually impossible."
Spero's ruling essentially broke up a class action lawsuit against Major League Baseball and 22 teams. (It had initially been all 30, but was reduced by Spero in an earlier ruling.) This meant that the roughly 2,000 players who were part of the case would have to file lawsuits individually. At the time of that ruling, Spero left open the possibility of an appeal, which he has now granted through a motion for reconsideration.  This will set another battle into motion for both sides. More from the Providence Journal:
In an order issued Aug. 19, Judge Joseph C. Spero granted a motion by the plaintiffs to reconsider his order to deny class certification in the case, said Garrett Broshuis, the lead lawyer for the plaintiffs and a former minor-league pitcher. Nearly 2,000 current and former minor-league players had signed onto the lawsuit after it had been conditionally certified as a class action last October. The scope of the liability Major League Baseball faces in a class-action lawsuit is exponentially higher than the liability it faces if the named plaintiffs involved in the case now have their cases judged separately.
The plaintiffs must file a 25-page brief to the judge by Sept. 12. Major League Baseball and its teams must file a response by Oct. 14. A hearing to decide the question is scheduled for Dec. 2.
Senne v. the Officer of the Commissioner of Baseball had been scheduled to go to trial next February. That date has been postponed indefinitely while Spero decides the question of class certification. In their lawsuit, the plaintiffs have argued Major League Baseball violates minimum-wage and overtime laws in spring training, in the five-month regular season and in the offseason. The defendants have argued that minor-league baseball players should be classified as seasonal or recreational employees, exempting them from minimum-wage and overtime laws.
MLB commissioner Rob Manfred has previously come against overtime for players, and a pending Congressional bill–the Save America's Pastime Act–seeks to exempt players from overtime regulations. Spero's most recent ruling stated that the plaintiffs will need to narrow the scope of classes within the lawsuit. As has been noted here before, this case is being watched closely by many within MiLB's ownership and management ranks, who fear that higher wages could lead to more player development-related costs being passed on to affiliates.
RELATED STORIES: No Class Action for MiLB Player-Wage Lawsuit–For Now;Debate Rages Over MiLB Overtime Legislation; Legislation Would Exempt MiLB Players From Overtime Regs; Lawsuit seeks more money, freedom for Minor League Baseball players