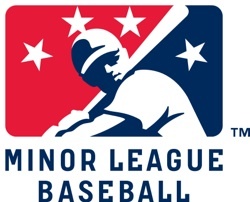 Ever wish that the numbers on the jersey matched the numbers on the scorecard? Apparently, the Louisville Colonels (Class AAA; American Association) thought that this was a good idea.
One concept that has been passed down to baseball fans for generations is how positions correspond to numbers on the scoreboard. The battery is represented by 1-2, the infield 3-6, and the outfield 7-9. However, it is not as though there are a plethora of great catchers to have worn the number two, and number one is not associated with the game's best hurlers.
Yet in 1940, it seems that the Louisville Colonels experimented with this concept. News footage that is now in the hands of the Louisville Filson Historical Society was studied recently studied by a few individuals–including Chris Meiman of the Louisville Slugger Museum–and something about the Colonels' uniforms stood out. More from WHAS11.com:
In this film, he's wearing number 1-A.  You can see other players with 4-A, and 5-A. Meiman explains, "All the pitchers wore number 1 and then a letter. All the catchers wore number 2."
But it was bizarre, never seen before in all of baseball. That's the news of this film.
Meiman says, "These uniforms were to help people keep score and keep an interest in the game so you could figure out who was playing in what position."
It was an early marketing ploy to boost the crowds according to [Aaron] Rosenblum of the Filson, "If you want to keep score we're gonna make it easier for you. All the pitchers are number one, all the catchers are number two."
But Meiman discovered, "It's never been used again. I'm not sure how quickly they discarded in in 1940." [Harry] Rothgerber says it went away fast, "You don't want to be 1-F. You don't want to be 1-G. You want to be like Pee Wee Reese with the Dodgers. You want to be number one."
Perhaps the best part about this discovery: The Colonels wore these uniforms on Opening Day. If nothing else, the effort shows that the tradition of minor league teams using creative ideas to attract fans to the ballpark has lasted for decades.