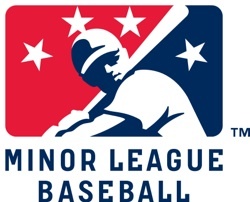 A lawsuit seeking higher wages for Minor League Baseball players has been dealt a huge blow in federal court, as it has been decertified as a class action — which means that the 2,000 players involved in the suit would be forced to pursue actions on their own.
U.S. Magistrate Judge Joseph Spero held that the individual circumstances surrounding every player — especially in the area of offeason workouts — were not common enough to rise to the level of a class action. One big issue: offseason workouts take place in different states under different employment guidelines, and keeping track of them for every player (who decides where to work out in the offseason) would be logistically impossible.
"Class members can demonstrate minimum wage and overtime violations only by demonstrating that their rate of pay fell below the minimum wage rate and that they worked the requisite hours to be entitled to overtime pay, both of which will turn on the number of hours of compensable work they performed and the amount of compensation they received for that work," Spero wrote in his ruling. "The court concludes that the individualized issues that will arise in connection with adjudicating these questions will be extensive and will make class-wide treatment of plaintiffs' claims virtually impossible."
The lawsuit was filed in federal California Northern District Court by players Aaron Senne (a former Miami Marlins farmhand), Michael Liberto (former Kansas City Royals farmhand) and Oliver Odle (former San Francisco Giants farmhand), naming Major League Baseball, the Office of the Commissioner, Commissioner Bud Selig and the three former teams, later expanded to all 30 MLB teams. (Though the lawsuit concerns MiLB contract for players, Minor League Baseball is not a party to the lawsuit.) Spero later whittled the lawsuit to 22 MLB teams because of jurisdictional issues, but in October 2015 he provisionally certified the class action. But after hearing arguments from both sides, he reversed that decision:
"The difficulties associated with determining what activities constitute 'work' in the context of winter training are compounded by the fact that there appear to be no official records documenting these activities. Because it may be impossible to determine from official records the types of conditioning activities in which the players engaged, membership in the state classes based on winter training would depend largely upon the players' ability to remember, with a reasonable amount of detail, what they did during the off-season (often for multiple years and for many, several years in the past) to stay fit," he wrote.
That, he added, would be quite difficult:
"Under these circumstances, the court would have to conduct a multitude of individualized inquiries relating to the types of activities that might have constituted 'work' and the circumstances necessary to make these activities compensable under the relevant states' law.
"While the court finds that many of the issues raised in this case (including issues relating to defenses) may be addressed on a class-wide basis, the collective members are not similarly situated. Rather, the disparate factual and employment settings of the class members make collective adjudication of plaintiffs' FLSA [Fair Labor Standards Act] claims unmanageable and potentially unfair to defendants. Most significantly, the court finds that there are wide variations among the players as to the types of activities in which they engaged and the circumstances under which they engaged in them, which will give rise to a plethora of individualized inquiries relating to the determination of the amount of compensable work plaintiffs performed."
As we noted, this lawsuit has caused all sorts of consternation among MiLB owners and management, who worry that increased player-development costs would be passed along to then, especially with 2020 and discussions over the next MLB/MiLB operating agreement approaching. The players are considering a next step, which could cover an appeal.
RELATED STORIES: Debate Rages Over MiLB Overtime Legislation; Legislation Would Exempt MiLB Players From Overtime Regs; Lawsuit seeks more money, freedom for Minor League Baseball players