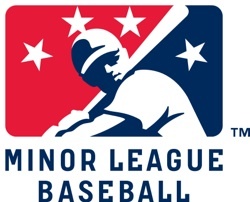 A bill that would exempt Minor League Baseball players from federal overtime laws has generated a largely negative reaction in the media, as one of the bill's sponsors, U.S. Rep. Cheri Bustos, has withdrawn her sponsorship of the proposal.
The legislation isn't very extensive — less than a page — and it would amend the Fair Labor Standards Act to specifically exempt Minor League Baseball players from federal overtime regulations. (Front-office personnel would not be covered; that's a different issue under American labor and employment laws.) MiLB owners and front-office personnel say increasing costs could lead to the loss of lower-level minor leagues because MLB teams would be unwilling to spend more on payroll; MLB owners say paying players anything past a seasonal wage (and signing bonuses, of course) would break the bank.
Now, there are some differing agendas here. The MiLB folks really do believe that changes in pay could lead to the potential elimination of low-level minor leagues in order to save MLB teams money, and with the governing agreement between MiLB and MLB set to be negotiated in coming years for 2020 and beyond, the timing here is pretty crappy. There are MLB folks who do believe that low-level player development can be handled on the college and indy levels, so this isn't an unreasonable fear.
MLB's agenda is pretty simple: to save as much money as possible.
The reaction among many in the media focused on the MLB concerns — as well it should, as MLB isn't looking very good here at all. Deadspin called the bill's sponsors "evil," for example: "Minor leaguers are professional athletes, so they're never going to get widespread sympathy from the public, but MiLB's wage structure is set up such that that they can barely earn a living while playing baseball. At best, they can break even." More reasonable was Mina Kimes' piece on ESPN.com: She estimates that increasing wages to $5,000 a month per player would cost each MLB team $1 million or so a month in salaries. MLB says it's already paying a lot in player salaries:
"There are approximately 7,500 players in Minor League Baseball. MLB pays over a half a billion dollars to Minor League players in signing bonuses and salary each year. Minor League clubs could not afford these massive player costs. MLB heavily subsidizes Minor League Baseball by providing Minor League clubs with its players, allowing professional baseball to be played in many communities in the United States that cannot support a Major League franchise. Moreover, for the overwhelming majority of individuals, being a Minor League Baseball player is not a career but a short-term seasonal apprenticeship in which the player either advances to the Major Leagues or pursues another career.
"Minor League Baseball players always have been salaried employees similar to artists, musicians and other creative professionals who are exempt from the Fair Labor Standards Act. Like those professionals, it is simply impractical to treat professional athletes as hourly employees whose pay may be determined by such things as how long their games last, when they choose to arrive at the ballpark, how much they practice or condition to stay in shape, and how many promotional or charitable appearances they make."
The optics on this are terrible for Major League Baseball: It would take a relatively small amount of money (by MLB standards) to address this issue.
Bustos' decision to withdraw her sponsorship was explained in a press statement:
"Minor League baseball teams are an important part of the economic and social fabric of communities across our nation, including the Quad-Cities and Peoria, in our Congressional District," Congresswoman Bustos said. "In the last 24 hours, several concerns about the bill have been brought to my attention that have led me to immediately withdraw my support of the legislation.
"Sports have been a part of my life for as long as I can remember, and while it's important to sustain minor league baseball teams that provide economic support to small communities across America, I cannot support legislation that does so at the expense of the players that draw us to stadiums like those in the Quad-Cities and Peoria.
"Whether it's on the factory floor, in classrooms or on the playing fields of one of America's revered traditions, I strongly support raising the minimum wage and the right to collective bargaining for fair wages, and I believe that Major League Baseball can and should pay young, passionate minor league players a fair wage for the work they do."
These legislative proposals are in response to a lawsuit filed by former MiLB players who seek more money and freedom.
RELATED STORIES: Legislation Would Exempt MiLB Players From Overtime Regs; Lawsuit seeks more money, freedom for Minor League Baseball players