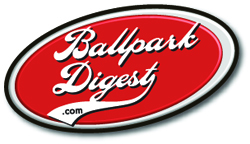 We're down to a Final Four in the Best of the Ballparks 2016 for summer-collegiate facilities, as fans passed through an eclectic group of new and old ballparks into this next round. So you know what to do: Vote!
The Final Four are both old and new. On the new side: Kokomo Municipal Stadium (home of the Prospect League's Kokomo Jackrabbits) and McNair Field (home of the Coastal Plain League's Forest City Owls), both built within the last decade specifically for summer-collegiate ball. And then you have Athletic Park (home of the Northwoods League's Wisconsin Woodchucks, built in 1936) and Wade Stadium (home of the the Northwoods League's Duluth Huskies, which opened in 1941), both built with WPA assistance and both built for Minor League Baseball. The contrast couldn't be sharper, so fans should have some fascinating choices to make in this round of voting.
We began this year's Best of the Ballparks vote in May with fans asked to choose their favorite Triple-A, Double-A, High-A and Low-A affiliated ballparks. We'll launch voting later this month  for Short Season A and Rookie ballparks. And, of course, we'll run another round this month for MLB ballparks.
We know from our marketing/user research a third of our readers work in the baseball industry, so we're tapping into that collective expertise. And we know from our research that a third of our readers sell to the baseball industry, so that expertise will be valuable as well. The remaining third — fans, media, government — will certainly have a different view on things as well.
Some notes on the voting. First, votes are filtered by IP address, so we're limiting folks to one vote. (Feel free to hit that reload as many times as you want, but multiple votes will be filtered out of the final tally.) Second, you don't need to fill out a full slate: partially filled votes will count, and we want you to vote for as many ballparks as you like. Third: desktop users will see all the choices; tablet and smartphone users will see one choice at a time. (Tablet and smartphone users can move between choices by clicking on the arrow at the bottom of the ballot.)
Voting for this round has ended.
Here are the ballparks selected for this round of voting:
1. Kokomo Municipal Stadium (Kokomo Jackrabbits; Prospect League)
2. Athletic Park (Wisconsin Woodchucks; Northwoods League)
3. Witter Field (Wisconsin Rapids Rafters; Northwoods League)
4. Buck Hardee Field (Wilmington Sharks; Coastal Plain League)
5. Wade Stadium (Duluth Huskies; Northwoods League)
6. McNair Field (Forest City Owls; Coastal Plain League)
7. Warner Park (Madison Mallards; Northwoods League)
8. Rivets Stadium (Rockford Rivets; Northwoods League)
9. Holly Springs Ballpark (Holly Springs Salamanders; Coastal Plain League)
10. Fleming Stadium (Wilson Tobs; Coastal Plain League)
11. J.P. Riddle Stadium ("The Swamp") (Fayetteville SwampDogs; Coastal Plain League)
12. Holman Stadium (Nashua Silver Knights; Futures League)
13. Simmons Field (Kenosha Kingfish; Northwoods League)
14. War Memorial Stadium (Peninsula Pilots; Coastal Plain League)
15. Borleske Stadium (Walla Walla Sweets; West Coast League)
16. Wahconah Park (Pittsfield Suns; Futures League)
You can view the brackets here:
Click on the image for a larger version.