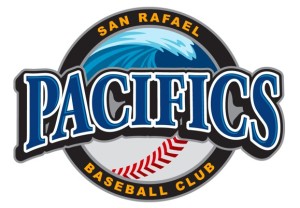 Heeding to the demands of some for a computerized strike zone, the San Rafael Pacifics (independent; Pacific Association) have announced Robo Ump 2. Set to be hosted at Albert Park on June 17, this second annual promotion will feature an appearance by Eric Byrnes, while HBO's Real Sports With Bryan Gumbel will be covering the game. 
In cooperation with Fremont-Based Sportvision Inc., the San Rafael Pacifics will install a pitch tracking system to call balls and strikes for their June 17 game versus the Pittsburg Diamonds. Former Oakland Athletics and Arizona Diamondbacks star and current MLB Network Analyst Eric Byrnes will serve as the home plate umpire for the night, signaling to the fans strike zone rulings made by the computer.
Byrnes has long been a proponent for an automated strike zone, and helped the Pacifics make history last summer when they teamed up with Sportvision to install the first automated strike zone in professional baseball history.
"I am very excited about the return of the automated strike zone," said Byrnes. "This year, we hope to implement a system that would allow fans to aesthetically watch a game as they always have."
Once again the Automated Strike Zone night will be a fundraiser for the Pat Tillman Foundation, which provides educational scholarships to military members and their families.
"Pat was a progressive thinker who was always looking for ways to do something better and more efficient. He was never afraid to challenge the norms," Byrnes said. "This event will be a great way to honor his memory."
Byrnes will donate $100 for every strikeout and walk throughout the course of the night. The Pacifics will donate $1 for every ticket sold and hold various raffles throughout the game that will serve as fundraisers for the foundation.
HBO's "Real Sports with Bryant Gumbel" will be taping the game for a special on the Automatic Umpire, following Byrnes' campaign to have an automatic strike zone implemented across baseball.
While Byrnes serves as the home plate umpire, a third member of the umpiring crew will monitor the computerized strike zone from the grandstand, where he will wirelessly communicate to Byrnes the results of each pitch.
"Last year's debut of the Automatic Umpire was a fantastic event, but this year we wanted to up the ante by putting Byrnes behind the plate as the umpire to demonstrate how we see the technology working at the highest levels of the sport," said Pacifics Assistant General Manger Vinnie Longo. "We're also very excited that HBO is going to cover the event. This is going to be another unique twist on a movement throughout baseball for greater strike zone accuracy that is getting stronger every year."