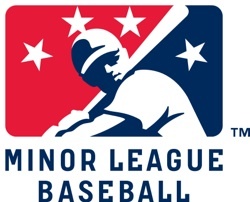 Civic leaders in Dothan, Alabama are polling residents on their feelings toward a new Minor League Baseball ballpark and commissioning Conventions, Sports and Leisure International (CSL) to determine its feasibility.
Dothan is in southern Alabama, just north of the Florida panhandle. It's a smaller market — the Dothan MSA is just under 150,000 — but city leaders say there's a potential market of 500,000 to tap. A poll of residents and nonresidents has been set up to determine public interest in a ballpark that could also host college and high-school games, as well as soccer matches and other events. From the Dothan Eagle:
"We have a very legitimate and genuine commitment to get feedback from the community because a part of this entire process is community support," said Grow Dothan chairman Mark Saliba.
"This part of the process isn't about how we'll pay for it and the whole public/private partnership of it. It's more about would you and your grandchildren, you and your buddies or you and your business partners like baseball here as part of the quality of life. We want the data to speak for itself."
Mitchell said if the survey results are overwhelmingly positive, the next phase of the feasibility study would likely be to assess public and private partnerships for the baseball project, as well as discuss where a baseball park might be built in Dothan.
There's a history of baseball in the area, with teams like the Dothan Boll Weevils competing in various Class D circuits. But there's no Class D anymore, and realistically only the Class AA Southern League is a potential circuit for the city given the geography. There are Southern League teams on the market — some available for a move, others not — and potentially the move of an existing Southern League team to Louisiana.