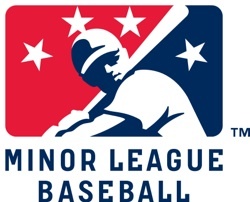 We've reported on this in the past, and now it's official: Fayetteville (N.C.) officials say they want a new downtown-area ballpark to host a Minor League Baseball team as part of a larger development.
A new ballpark for a Class-A or Double-A is officially on the wish list of the city as they plan a mixed-use development near Murchison Road, adjacent to downtown and Fayetteville State University. The development, which would also include a parking garage, would serve as a gateway of sorts to downtown.
We reported back in May that pro baseball was once again on Fayetteville's radar as city officials were exploring downtown revitalization plans. Fayetteville is a large market (200,439 in 2014) and has a track record of supporting baseball in recent years, as evidenced by the popularity of the Fayetteville SwampDogs (summer collegiate; Coastal Plain League), even though J.P. Riddle Stadium is a little out of the way. But downtown is doing better, as the city has worked hard to change the business mix (fewer strip clubs, more restaurants and family-friendly businesses).
Mark Cryan, who worked for the Fayetteville Generals and helped launch the Coastal Plain League, has lots of stories about Fayetteville baseball in his book, Cradle of the Game.
Like many looking at new ballparks, city officials, who outlined the development proposal at a press conference today, are looking to the Durham Bulls (Class AAA; International League) as a model for ballpark-area development. Durham is a go-to destination for team owners to show how a ballpark can be a catalyst for private investment. The city built DBAP, but Capitol Broadcasting — the Bulls' owner — invested in the area surrounding the ballpark, as did other private firms. The public/private partnership was most recently pitched by Pawtucket Red Sox (Class AAA; International League) managing partner Larry Lucchino as a model for what could happen in downtown Providence with a proposed new ballpark.
In any case: the interest in Minor League Baseball is now officially out in the open. Let's see if the interest is reciprocated.
RELATED STORIES: Fayetteville/MiLB match surfaces again; Cal/Carolina League shift back in play?