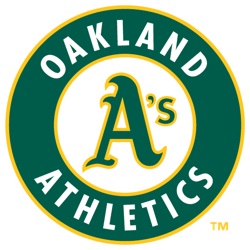 San Jose's appeal of a federal court ruling upholding MLB's right to keep the Oakland A's from moving to the city will be heard by an appeals court in August.
The 9th U.S. Circuit Court of Appeals announced Monday it would hear the appeal on August 12, later than San Jose officials anticipated when it was announced the case would be on a fast track.
Viewed by many observers to be a very weak argument, San Jose lawyers argued in the original case that MLB illegally colluded to keep the Athletics from building a new ballpark, despite the wishes of A's ownership. U.S. District Judge Ronald Whyte agreed the case was weak, ruling against San Jose and holding that baseball's antitrust exemption allowed for the existence of territories — in this case, the San Francisco Giants' claim on Santa Clara County and much of Silicon Valley.
Still, if a decision is reached this fall and the city and the A's win, they will be able to plan before a big deadline: the options A's ownership holds on downtown land parcels expire in November. So it looks like we'll have some sort of resolution to a potential San Jose ballpark this year.
RELATED STORIES: Oakland's Coliseum City runs into hurdles; Oakland offers A's ten-year Coliseum lease; A's reject offer; Lashbrook: Hillsboro could host relocating Oakland A's; MLB to Portland? Not likely, says mayor; Could A's end up in Candlestick? Here are some unrealistic scenarios; Giants' Baer: We'd share AT&T Park with Athletics; Appeals court puts San Jose antitrust lawsuit on fast track; Judge: San Jose has no right to the A's; Selig: We'll solve Oakland ballpark issue before I leave office; Selig: Oakland Coliseum a pit, but it's our pit; Legal settlement could pave way for new Oakland ballpark; San Jose suit against MLB a weak one, saye experts; San Jose files suit against MLB in quest for A's; Selig to San Jose Mayor: Sorry, no time to meet; Progress on new A's ballpark? Not likely; Athletics propose five-year lease for Coliseum; What drives Lew Wolff?
—-
Share your news with the baseball community. Send it to us at editors@augustpublications.com.
Are you a subscriber to the weekly Ballpark Digest newsletter? You can sign up for a free subscription at the Newsletter Signup Page.
Join Ballpark Digest on Facebook and on Twitter!
Follow Ballpark Digest on Google + and add us to your circles!