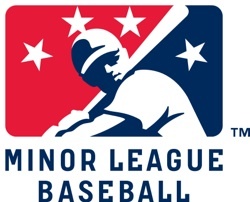 The MiLB Promotional Seminar is heading to Columbus Sept. 29-Oct. 1, 2015, with events to be hosted by the Columbus Clippers (Class AAA; International League).
The three-day idea-sharing seminar offers attendees the opportunity to recap the successes and challenges of the previous season with their colleagues in an informal setting. The event also features a trade show, job fair and a variety of speakers, making presentations on topics including sales and marketing, promotions, community and media relations, stadium operations and more. The Columbus Clippers and Huntington Park will host the Ballpark Outing on the final night of the event, where the annual Golden Bobblehead Awards are presented. Last year's seminar drew nearly 400 attendees, making it one of the highest attended events since Minor League Baseball took over planning and execution of the seminar in 1998. Additionally, the 2014 event featured a slate of more than 40 speakers, 40 exhibitors and a number of job seekers.
"The Minor League Baseball Promotional Seminar has undoubtedly become a much-anticipated offseason event for baseball executives," said Pat O'Conner, Minor League Baseball President & CEO. "We are certain the city of Columbus and its many attributes, along with the support of the Columbus Clippers, will serve as an ideal location for next year's seminar. We look forward to experiencing the Discovery City and utilizing it as a backdrop to further enhance the great game of baseball from both business and entertainment perspectives."
The Crowne Plaza Columbus-Downtown will serve as the seminar's host hotel and features 12 floors with 375 guest rooms, and suites. The majority of the week's meetings will be held at the connecting Greater Columbus Convention Center. The hotel is in close proximity to the Arena District, an arts and entertainment area featuring bars, restaurants, movies, sporting events and concerts. Ease of travel in and out of the city will be a favorable aspect for attendees, as the Columbus region is located within a one-day drive or a one-hour flight of nearly half the population of the U.S. and Canada. Port Columbus International Airport (CMH) is less than eight miles from the Crowne Plaza Columbus-Downtown.
"We are honored that Minor League Baseball has selected Columbus as the site of the 2015 Promotional Seminar," said Columbus Clippers President and General Manager Ken Schnacke. "We have enlisted Experience Columbus, the Greater Columbus Sports Commission, the Crowne Plaza and the Greater Columbus Convention Center to all 'pitch-in with us' and make this a reality. We will be thrilled to have the opportunity to showcase both our city and also our beautiful and award-winning Huntington Park to all of our guests over this time period next fall."