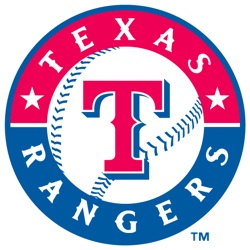 Big change in the Texas Rangers front office: Nolan Ryan, has left as team CEO in developments deemed by the local paper as being "awkward."
The official line from the Rangers is that Ryan "retired" as CEO. The phrase used by Nolan in a hastily assembled press conference was "resigned." In any case, the change is the end of a tenure in the Rangers front office that began with so much promise and now ends with tons of uncertainty. Last month the team announced senior director of player development Tim Purpura would be reassigned, two coaches with ties to Ryan (including Jackie Moore) were let go, and the departure of Ryan comes under some hazy circumstances: earlier this month the local CBS affiliates reported that Daniels and Ryan needed to be separated by manager Ron Washington in a team meeting. That tension was apparent in yesterday's press conference, reports the Dallas Morning News:
Now, fans are left to wonder whether the face of the Rangers franchise is truly, as he said, stepping down for more time with his family and ranching — or whether Thursday was the outcome of a well-documented power struggle between Ryan and Rangers president and general manager Jon Daniels.
"I think you could use either word," Ryan said. "Retiring, resigning, I don't know."…
The quiet cleanup and Thursday's rather unceremonious news conference didn't seem like a proper goodbye for a man who is as synonymous with the Rangers as Tom Landry, Roger Staubach and Bob Lilly are with the Cowboys.
So Ryan will take his $10 million or so from his 1 percent ownership stake and head back to the ranch. The family baseball business continues: the Ryans still own the enormously successful Round Rock Express (Class AAA; Pacific Coast League). Last month the Ryans also announced an expansion of the family's concessions business, but we're guessing you won't be seeing Nolan Ryan hamburgers and all-beef hot dogs at Rangers Ballpark in Arlington next season.
—-
Share your news with the baseball community. Send it to us at editors@augustpublications.com.
Are you a subscriber to the weekly Ballpark Digest newsletter? You can sign up for a free subscription at the Newsletter Signup Page.
Join Ballpark Digest on Facebook and on Twitter!
Follow Ballpark Digest on Google + and add us to your circles!